WPS Office 2016 is a robust suite for creating and editing documents as an alternative to Microsoft Office. It has many free documents, presentations, and spreadsheet templates. The document-sharing service WPS Cloud is also included in this bundle. For new users, there are 30 days of WPS Premium free trial. In the Thai edition, it is 90 days free.
Features of WPS Premium Free Trial
Compared to WPS Office, WPS Office Premium gives you access to many premium features without breaking the bank. Up to 9 devices can be accessed at once. Documents can be worked on in real-time from any location using any device (mobile or desktop). Sharing documents with other users and coworkers is also a breeze. - Completely compatible with Adobe PDF, Google Doc, Spreadsheet, Slide, and Microsoft Office formats (Word, PowerPoint, Excel, and Txt). - Change the look and feel of your documents by converting them into images (which can find only in premium & VIP) - Reduce File Size by Compressing Documents - PDF files may be read and edited, and other formats can be converted to and from PDF. - Integrate with widespread cloud-based file-sharing platforms like Dropbox, Google Drive, Box, etc. - OneDrive as well as Evernote. Edit data in real-time on a remote server - The use of a Miracast-compatible app can facilitate effortless sliding. - Any document can be printed from a supported device over a wireless network using a local area network (LAN) or Bluetooth. - Start with Free WPS Cloud Storage of 1 GB - Watermark: Remove or Add - PDF Page Editing: Insert/Delete - Converting a Website to Portable Document Format - App with a Night Mode for Reading or Working - No advertisements - Convert PDF files to Word documents without cost, split or merge PDF files - Capabilities in advanced writing, presentation, and spreadsheet design - In-depth online templates are available for free. - Hundreds of free layouts, 230 fonts, and more are included.
Download WPS Office Premium for Free with Unlocked Features.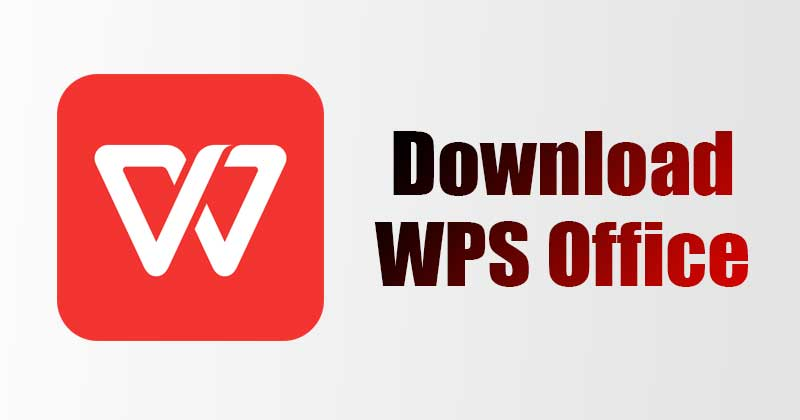 Download the WPS Office APK file.
Go to the Play Store and subscribe to WPS Premium.
The APK file should be transferred to the mobile device.
Activate WPS Premium free trial and proceed to sign in
If you want to sign up, you can use any random email from 10Minutes Mail.
Make sure it's you by verifying your Mail ID in the 10Minutes Mail Inbox.
Launch the WPS Office APK you just installed.
Gain Access to All Available Functions and Begin Using
Why Choose WPS Premium with Free Trial?
With a free trial, WPS Office Premium has all the standard features you'd expect, plus some novel ones like file roaming, paragraph formatting, and drag-and-drop table editing capabilities. You may open, edit, and create documents in nearly any format and do so in a way that is compatible with popular office suites like Microsoft Office® and Google Docs. This office suite is reliable and powerful enough for the most demanding office jobs.
With WPS Office Premium, you get 1 GB of free cloud space. All it takes is a single tap to save documents created on your device to the WPS cloud, where they will be safely backed up in an encrypted format. Unlike on a desktop computer, you can keep working on a document while on the go. Access your files from any Internet-enabled device and easily collaborate with coworkers.
Premium removes that restriction and provides access to additional users and devices in addition to many PDF-manipulation tools with a WPS PDF free trial. There are three desktop computers and six mobile devices in this group.
The suite's interface, as mentioned, performs a good imitation of Microsoft Office's ribbon interface. Still, the more traditional UI (like what you'd get in, say, LibreOffice) is also available as a toggle. Choice! Wow, that's an interesting idea.
What's the greatest benefit, overall? Tabbed documents are supported. Like your web browser, WPS Office can simultaneously display numerous documents in tabs rather than new windows. Excuse me, could you perhaps explain? Microsoft? In what context has this occurred before?
How to Get WPS Premium Free Trial on Your Computer
Here is where you can find the file to install WPS Office Premium: https://www.wps.com/pricing/
WPS Office Premium (a WPS Pro free trial is available) for PC can be purchased for $29 per year or $18,99 per six months if you are a heavy user of office software.
If you aren't a heavy user of office suites but still want to try out WPS Office Premium for PC, you can do so by clicking the Start 7-day Free Trial button.
Written By:
Gayathri Rasangika
Gayathri's primary role is as an editor in security and networking. Her work has appeared in various publications, covering themes as varied as security software and cyber collectives. All you need to know about the WPS Premium Free Trial is here.