People belonging to every field of life deal with photos. It's one of the more commonly used file formats to store images in jpeg, png, BMP etc. But we always hear it's not safe to share photos. Instead of this, photos are not favorable for reading purposes. We also can't edit any portion of photo files. Sometimes, you need to edit or read the photos if you have business or academic images. So, what's the best way to make your photos secure, editable and readable?
Before that, you must know whether the photo file format is safe or not. Either pdf will be secure for you or not if you convert your photos into the pdf. Let's see how safe is your photo file. And how can you convert your images to pdf?  
Are photo files safe?
The answer is no. Photos are not safe. We can't protect the photos by password, and we can't sign the images digitally. So, the photo files are more prone to malware, viruses and hackers attack than pdf files. We can password protect the pdf files and give pdf editing or reading access to others by signing in with the help of passwords. But this is not the case with photos.
Your images may be delivered to different browsers. Image theft is a very common issue for businessman who want to sell their products by showing the product's pictures. The integrity of their images is neither secure in preventing the whole photo from preying eyes nor in the form of preventing fonts and sizes.
Pdf offers us to detect the tempering files easily while photos don't. So, you can lock your pdf files and make them secure and decide who can see or read your pdf files or not. But this is not the case with photos.  
Convert photo to pdf:
The simple way to protect your files from safety issues is to convert them into a protectable file format that allows you to password protect your files. One of them is pdf format. You can convert your photos to PDF using WPS office free on windows.
Method:
1-Go to the WPS office, and on the homepage, you'll find photos to pdf. Click here. Open any photo format like jpeg, png, tiff, BMP etc., in the WPS office. Or drag and drop your image.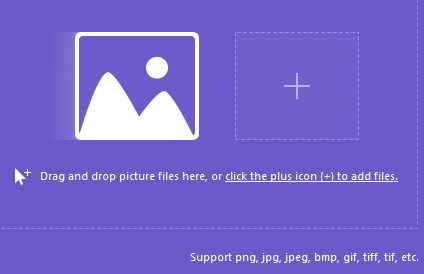 You can also convert multiple photos to pdf.
2-Select the size, margins, orientation, and output mode and click the remove watermark option. Then click convert.
3-After converting, choose where you want to save your file and click export pdf. Your file will be converted to pdf.
Download WPS:
You can convert any photo to pdf by WPS office for free. Install WPS Office to convert your photos to pdf and pdf to photos. Not just photos and pdf, you can convert any type of file like .doc, docx, ppt, pptx, and excel files into pdf or any other file format. Isn't it helpful? Try WPS to see how it works and enjoy free document conversions.