Fill and Sign PDF with PDF Xchange Editor App
The new PDF Xchange Editor is a successor of PDF Xchange 2023 that includes all features of PDF Xchange Editor with fill and sign features, Viewer and OCR. This software also provides you the ability to free edit existing PDF documents. PDF Xchange editor is a fully-featured PDF editor that helps you to edit, correct, add, or remove text comfortably. This software is highly alternative to Adobe Reader, which can modify PDF files or make PDF documents searchable with OCR.
PDF-XChange Editor Pro is a free lcreating icensed tool for PDF files that can convert scanned images, text files, or even .txt and .rtf files into PDF or generate PDF documents from scratch.
Fill and sign PDF using PDF Xchange editor to fill PDF form or add a digital signature to PDF documents. Both these functions of the PDF Xchange editor aren't accessible; such functions require a license.
Processing Guide to Fill & Sign PDFs with PDF Xchange
If you want to use the image as a digital signature, then .png should be preferred as they support transparency.

If you signed a document multiple times, each signature is valid, but it will show a warning that states the document has been changed since the addition of the previous signature.

Filling a PDF form can also be re-edited with the same featured software.

This software may not replace WPS Office, but if you fill out a lot of PDFs, it should be in your Programs folder.

A digital signature is a pro feature of the free PDF Xchange editor. The trial version of this feature is also available, but it will add a watermark to output documents, which is not a good practice.
How to Fill & Sign PDF with PDF Xchange Editor?
1. Fill PDF Form in PDF Xchange Editor
Open the PDF document or form you want to fill out using PDF Xchange.
Once you open the document, Click the Form option on the top menu bar and fill the document by using the form menu options.
Once you have filled out all the documents, you need to save the document or may share it directly with another user using PDF Xchange.
2. Sign PDF in PDF Xchange Editor
Open the PDF document that you need to sign using PDF Xchange.
Once you open the document, click the Protect option and the Sign document' button. It will sign your document for protection.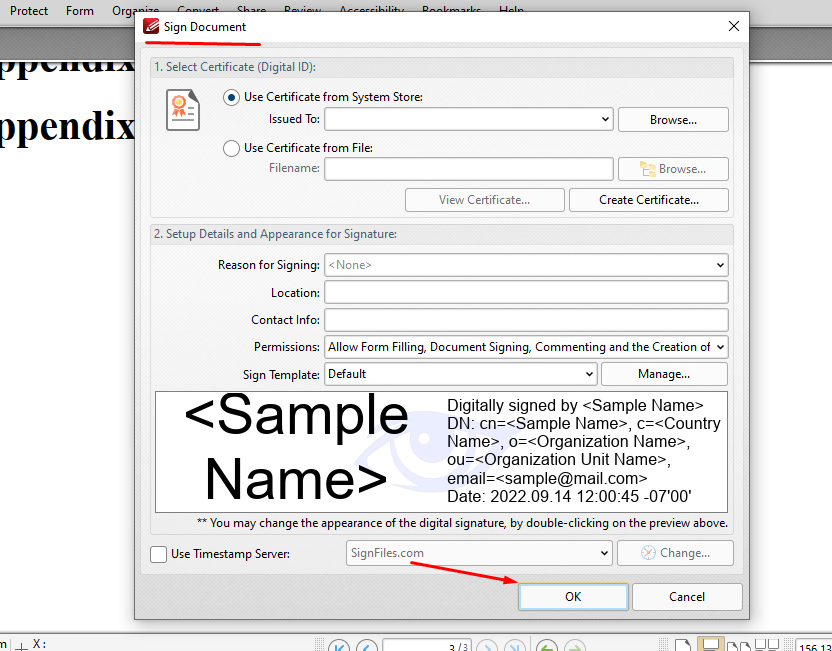 After that, you can share your signed document directly with another user.
Related: Top 3 Free PDF Xchange Editor for Mac Alternatives You Need to Know
Download Tips of PDF Xchange Fill and Sign Application
If you want to download the free PDF Xchange editor in 2023, you should go to the official website of PDF Xchange. The Fill and Sign feature is part of the PDF Xchange editor. You can either document the 32-bit or 64-bit editor. Of course, you can also learn How to Sign Doc in Word Document to be more efficient.
Best Alternative to PDF Xchange Editor - WPS Office
Form fill and Protect PDF are the most helpful features to fill out and sign PDF documents. PDF Xchange editor provides this feature in a limited trial period. WPS Office is the best alternative to PDF Xchange editor, which helps you fill out and sign PDFs for free. WPS Office is also compatible with creating, editing, converting, and managing PDF documentsm, using Free PDF Form Fillers to enhance work efficiency. Its user-friendly interface makes it easier for non-technical users.
Free download WPS Office Software for Windows with 7-day free trial right now!