How to Add a Signature to a PDF Using Best Tools?
March 16, 2023 |
 PDF Tutorials
( 65 )views
In this article, you will learn:
PDFs are a great way of sharing documents, and sometimes you need to add signatures to a PDF.PDF signing is the process of signing a PDF document digitally or electronically. PDF documents contain much information, such as contracts, agreements and policies. Moreover, digital and electronic signatures verify the contents' legitimacy and authorship. This article will help you Add A Signature To a PDF with three tools.
How to Add a Signature to a PDF with Adobe Acrobat
Follow these steps to add a signature to PDF using Adobe Acrobat.
Firstly In Adobe Acrobat, open the PDF file.

Tap the File menu and select Open, then choose the PDF file you want to sign.

Tap on Fill & on the right side, and tap on the tools pane.

At the top of your document, a toolbar will appear.

Tap Sign, and then choose Add Signature.

A popup will launch, giving you three options Type, Draw, and Image.

When you're done, tap the Apply button.

With Type, you type your name in cursive format.

With Draw, you can draw the Signature using your mouse, touchpad, or pen if you use a touchscreen device.

With Image, you can select an image file of your Signature.
How to Add a Signature to PDF with Foxit Reader
Follow these steps to add a signature to PDF using Foxit Reader.
Open the Foxit Reader on your PC, click the File menu > Open > Computer > Browse, and select the PDF file you wish to sign.

Tap PDF Sign in the toolbar at the top.

Click the green + icon in the toolbar.

A dialogue box with five options will open.

Draw Signature allows you to draw the Signature using your mouse or touchpad.

With Import File, you can import PDF files and image files.

Paste from Clipboard allows you to use the Image copied to your Clipboard.

Type Signature allows you to type your Signature using cursive fonts.

With Online Signature, you can use saved signatures in your Foxit account.

If you already have a signature, select the Signature you wish to use and skip to the next step.

In the last, Tap the Save button.

You can now drag, resize, and position the Signature anywhere inside your PDF file.
How to Add a Signature to PDF with WPS
Follow these steps to add a signature to PDF using WPS.
In the WPS Office, open the PDF file.

Tap the Sign drop-down button in the insert tab, and choose to Create Signature; the shortcut is Alt+U.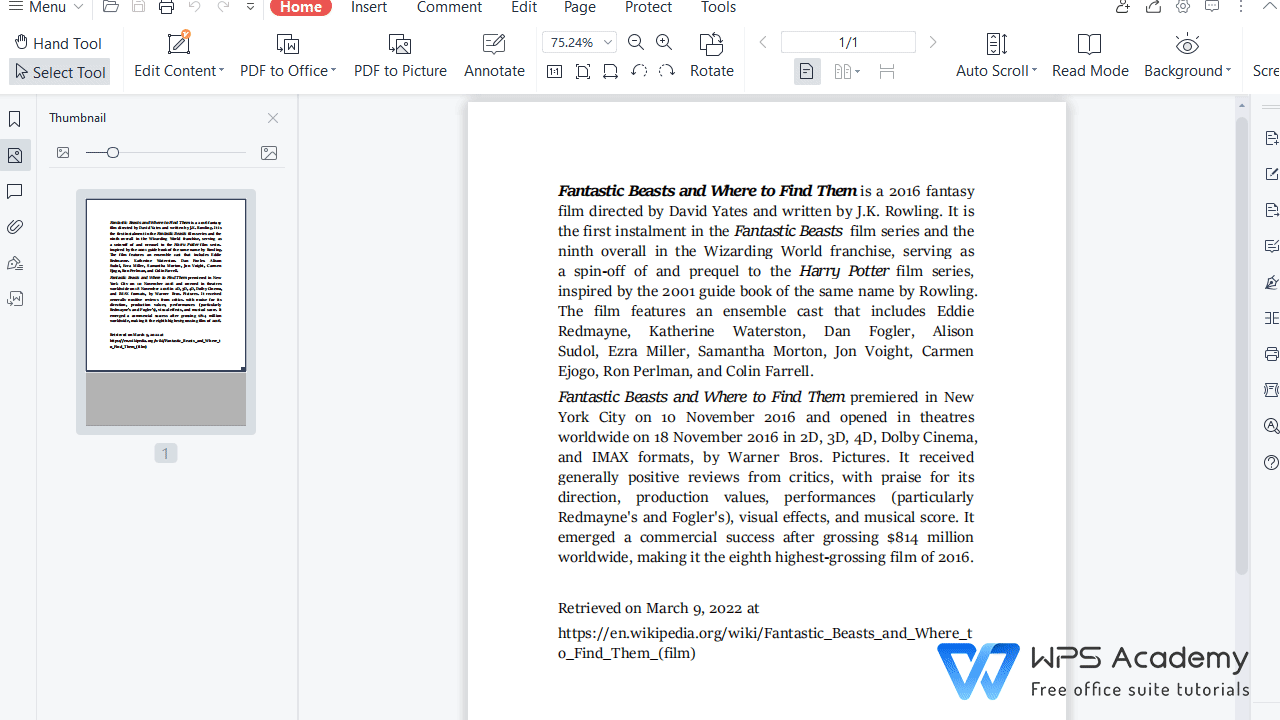 WPS has three options in the PDF signature dialogue: Input, Image and Draw.

Tap Input, enter the content in the box, and in the upper-right corner, you can click to modify the font.

Tap Image to choose and add the local Image as the Signature.

Tap Draw, and to create your Signature, drag your mouse.

Hit OK, and adjust the size and position of your Signature.
Tap Sign again; insert the created Signature in the current file.
Using Tips for WPS
In WPS Office, you can easily add signatures to your PDF documents; the best thing is that it's free! With WPS Office, you'll get access to a suite of powerful PDF tools, including merging, splitting, and converting PDFs. WPS Office offers several features for editing PDFs, making it an easy tool for people who want to fill out forms or sign documents electronically.
FAQs about WPS Office
Is WPS Office compatible with Mac and Windows?
Yes, WPS Office is compatible with mac and windows.
In WPS Office adding a signature to PDF is easy?
Yes, WPS PDF Tools makes it easy to add signatures to PDF documents, and the process can be done in minutes, making it a convenient way to share information securely.
Get the Free Version Now
WPS Office is a user-friendly and demanding software and an all-in-one office suite. As the best alternative to the Microsoft office suite on the market, WPS Office contains four individual yet interactive modules: WPS Writer, Presentation, Spreadsheet, and PDF Editor. WPS is easy to download. In addition to the basic functions available in the Microsoft Office suite, there are more unique features launched by WPS for you to explore.What can be better than having a single tool to handle all your document processing concerns? Of course nothing! WPS is that all-in-one tool that you need right now. So, download it now and enjoy the best tool!