How to Annotate a PDF on Mac for Free
PDF files are most prevalent these days with millions of users around the globe, thanks to the fact that these may contain all types of information ranging from text to images. These files have myriads of advantages; the top of the list is that we can annotate a PDF on Mac, Windows, or Android devices. Annotation or markup edit in PDF permits adding notes, comments, and highlighting text for easier collaboration to keep track of changes made over time if more than one person is working on a project.
This assists in making a project go smoother, giving clear instructions to your teammates. Here we'll explain "How to Annotate a PDF on Mac for Free" using a built-in Apple Preview App or 3rd party software like WPS Office, and Adobe Acrobat Online.
1. How to Annotate a PDF on Mac Using WPS Office
WPS Office is the best productivity suite with a PDF editor that allows users to annotate PDF files on MAC conveniently. The Steps to annotate a PDF on Mac using this utility are given below:
First of all, download and install WPS Office for MAC free from the official website.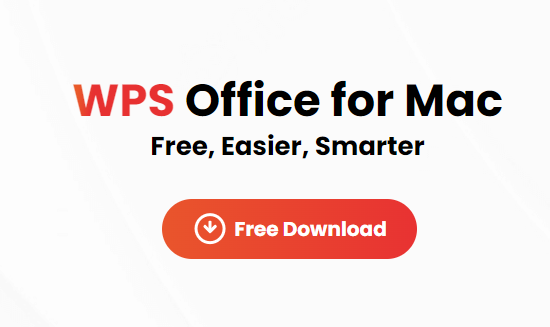 Open the software, go to the "PDF" Tab, click the open button and browse for the file you want to annotate.Once the file has been opened, it'll redirect you to the editor's interface, from where you can add annotations to the document.To add annotations to the file, simply click the Comment button in the horizontal toolbar. It will give you options like text boxes, highlights, sticky notes, and many more to add markups to the file.
You can click highlight and then drag the cursor over the text area that you want to highlight.You can add a note to the note sidebar by clicking Note and add your note.You can also use the pen or pencil tool to draw anything on the PDF.When you're done with all changes, click on the menu in the upper left corner and then hit Save to preserve all annotations. You can also use the "Ctrl+S" shortcut to save this document
2. How to Annotate a PDF on Mac Using Built-in Preview
Preview is a free app that comes pre-installed on all Macs, and it allows you to view, edit, and annotate PDFs conveniently without the need for installing any 3rd party apps. To annotate a PDF using Preview APP, follow the below steps:
Launch the APP and open the PDF that you want to annotate.Once The PDF has opened, click the Show Markup Toolbar button on the top of the window to access the annotation tools.Using these annotation tools you can easily add text, notes, drawings, shapes, highlight text and add comments to the opened document.Once you're done annotating the PDF, press "Ctrl+S" to save the changes you made.
3. How to Annotate a PDF on Mac Using Adobe Acrobat Online
Adobe Acrobat online is a powerful and dedicated PDF editing service that you can utilize to annotate PDFs on mac without the need to install any other software. Below is the step-by-step guide on how you can use the online version of adobe acrobat to annotate a PDF file.
Open the Adobe Acrobat web browser and head to its tools section.Select the Add Comment option from the list of Edit PDF tools.Click on the "Select a file" button and navigate to the file in your computer and open it in the programs window.
Now you'll be asked to sign in to proceed further. Sign in to access annotation tools.Now a vertical toolbar with highlight, add comment, notes, draw, and many more options will appear along the left side of the viewer.Choose any one of these tools according to your needs, add markups and when you've finished annotating PDF, save the changes and then download the Final File.
Tips
👍Always choose the right tools for annotations.
👍Organize your annotations properly to avoid any hassle.
👍Never forget to save changes while annotating a document.
FAQs
1- Can I add Stamp on a PDF document Using WPS Office?
Yes, you can add stamps to documents for free by accessing the stamp option in the PDF annotations tools section of WPS Office.
2- What is the benefit of annotating a PDF?
Annotating a PDF has a lot of benefits, one of which is that you can keep complete track of changes in your document and add notes to it to make others understand the file properly.
Putting in a nutshell, annotating a PDF is beneficial for improving collaboration efficiency for both personal and professional use. We've explained the comprehensive guide on "how to annotate a pdf on Mac" for free. Whether you choose a built-in Preview app or a third-party PDF annotation app, the process of annotating a PDF on a Mac is relatively straightforward. However, WPS Office with a range of annotation tools and other editing functionalities is the top of the list software that you must download on your device.