How to Annotate PDF on Windows in Easy Steps
Annotations are important as you read online. They help provide clarity on the original text.
PDF documents are not easy to edit unless you work with an efficient PDF editor. So learning how to annotate pdf on windows is very important.
In this blog post, you will be shown how to annotate PDFs on windows after you download them or they're sent to you.
The Relevance of PDF Annotation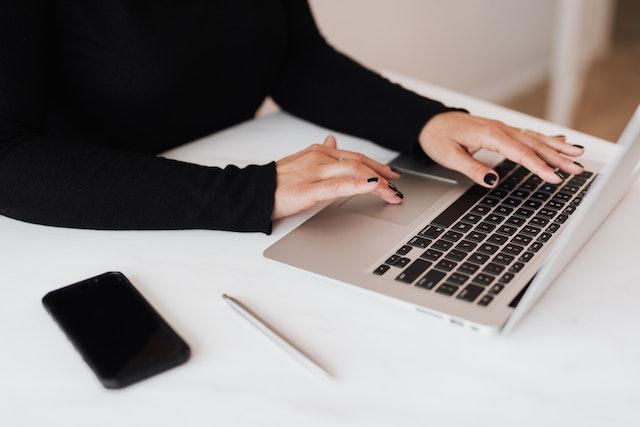 You might be wondering if it is necessary to learn how to annotate PDFs on Windows. Listed below are a few reasons to use PDF annotations:
1. It Provides Clarity
Annotations help break the text down into more understandable pieces. This is important as it is not always easy to edit a PDF document. All the better, as you can do this for free.
2. Easy Method of Proofreading
Annotating helps you drop your suggestions and ideas on a document to make it better and richer in context. This you can do on your computer without the need to edit the original text or use a PDF converter. So it is vital to learn how to annotate pdf on Windows.
3. Editable Reviews
One of the many benefits of annotating your PDF document is that you can always edit them. Your comments on a text can be changed or reorganized without altering the original text. This is a high advantage if your view of the text happens to change.
Tools for PDF Annotation on Windows
1. WPS Office
WPS Office is an efficient tool for editing or annotating pdf documents on Windows. It is easy to download, easy to use, and available to users for free.
2. Adobe Reader
Adobe Reader is another tool that proves very helpful in annotating pdf on windows. It has a friendly user interface and provides you with speed.
3. PDF Annotator
This tool provides you with all the necessities for editing your pdf documents. It is a good tool for annotating pdf on windows.
Steps on How to Annotate PDF on Windows
Listed below are the steps on how to annotate your PDF files on Windows:
1. Pick and Launch Your PDF Reader
WPS Office comes highly recommended because it is free and works on many platforms, including Windows. Easily access your PDF files with WPS Office and annotate your pdf on Windows without a converter.
2. Open the Preferred Document
Select and open the PDF document you wish to edit. Drag the preferred PDF document and drop it into your WPS Office. It would open automatically, and you can begin to work on it. Ensure to go for the free version if you aim to avoid any cost.
3. Choose the Annotate Option
Once you have opened your PDF document on WPS Office, go to the "Home" bar displayed at the top of your WPS Office. Once you click on it, you will see the "Annotate" option, amongst others. The aim is not to edit existing text or use a converter on the document format. So click on "Annotate" and get to work.
4. Annotate Your PDF Document
The annotate option will provide you with every tool you need to annotate pdf on Windows. You can highlight with preferred colors, add notes, drop comments, and export highlights. All of these you can do without the need for a PDF converter. You are given the option here to manipulate annotations by clicking on the "comment management" option.
The WPS PDF will also allow dropping comments on texts and the room to edit them. You will also be able to add a text box and make the texts more insightful. You do not necessarily need to be online to do all of these. Annotating on WPS Office can be done offline.
5. Confirm and Save Annotations
Once you are done annotating your PDF document, all you have to do is save the changes. Click on the "Confirm" button to save your annotations. You can always revisit annotations to edit them, so there is no worry. If you do not want the annotations to be visible, use the "hide annotations" option. This too can be changed at any time you want.
FAQs
How Do I Recognize a Good PDF Annotation Application?
One of the key features of good PDF annotation software is that it is easy to manipulate. The user interface is very friendly, providing you with different useful tools to work it. A good PDF application also works well on other platforms and comes with a document converter.
Can a PDF Annotation Be Done for Free?
Yes, it can; software such as WPS Office is free for users. It meets all the requirements for a good PDF annotating tool that helps you edit your document and equally annotate pdf on Windows.
Can I Annotate My PDF Document Online?
PDF annotation can be done online as well with a browser. Various PDF annotating tools are digitally accessible to users and offer you all the options annotating applications would have. You need not download or install any software application to use this option.
Learn More About Annotating Tools
Gaining insight on how to annotate pdf on windows will benefit you greatly. It will provide you with an easy means of dropping your views and ideas on the pdf documents you access.
There are many options to consider when picking the software for your PDF annotation. WPS Office is an excellent option. It is free to use and serves as a PDF editor and converter as well. Download the Windows version and get started!