How to Convert PDF to Google Slides? Use WPS PDF for Free!
You might often need to convert PDF documents to PPT slides and edit them on the go.
We recommend using WPS Office tools if you have been wondering how to convert PDF to Google Slides. The WPS Presentation module is compatible with PowerPoint documents. This way, it allows high-efficiency work possibilities to the users.
The basic versions come free to use and still provide abundant unique features. You can get the job done online and offline in WPS.
WPS Office Tools Windows, MAC, Linux, Android, and iPhone
PDF tools have a huge role to play in a world where file conversion is vital. Tools like WPS Office can convert PDF files to other formats, including Google slides. WPS is a tough competition for other PDF tools on the market today with a big following.
Benefits of Using WPS Office in 2022
Work on the Go
You can still use the WPS desktop version if you are traveling on the road and do not have internet access. It allows you to make PDF conversions of all types. It supports conversion types such as PPT, JPG, PNG, TIFF, BMP, GIF, and more.
Smart Cloud Conversion
WPS online can use any browser to convert PDF to any other file format and OS. It goes well with Windows, MAC, and Linux. You are never limited to installing any software for good!
Secure Conversion Online
WPS Converter ensures secure, reliable online conversions. The tool guarantees maximum file security for your files. A lot of SSL connectivity serves the purpose at the backend.
How to Convert PDF to Google Slides in WPS Office?
The free guide here will teach you how to convert PDF to Google slides or PPT in WPS Office.
1-Open your PDF file.
2-Click Save as on the top left Menu. This popup appears. Select Google Drive as the location where you want to save your work.
3-Type the file name for the saved file.
4-Click on Save as location and set the exported file location.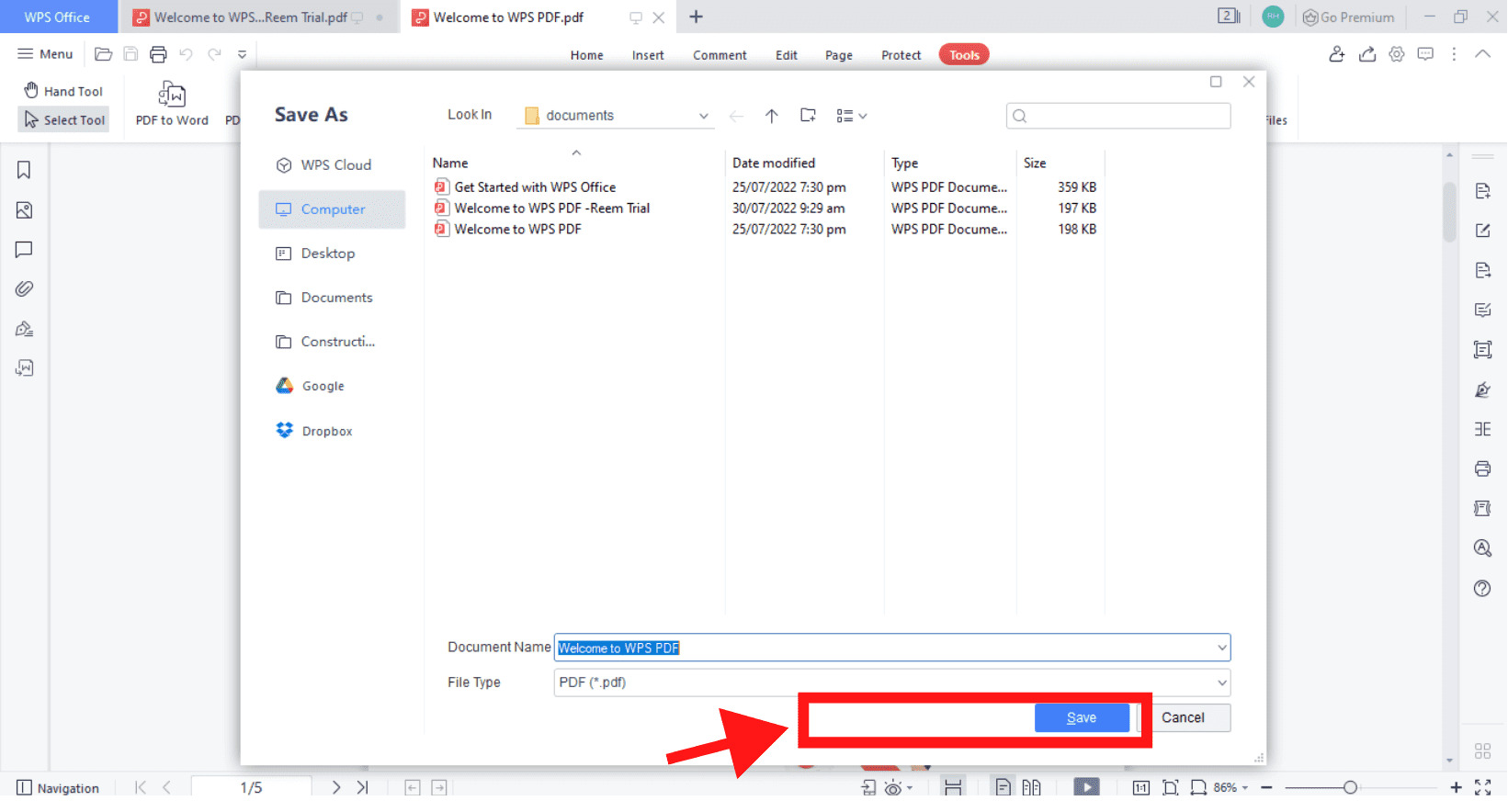 5-Edit the slides as you want.
You can refer to the WPS Office tool as a customizable PDF reader and make it your daily diary. Won't you like a fresh start with a dynamic and user-friendly interface? Meet your PDF requirements with ease.
The Bottom Line
Did you enjoy the steps mentioned above on how to convert PDF to Google slides in 2022?
Would you ever imagine converting pdf to Google slides would be such a convenient task? During the early years, file format conversions were so big that they were considered very complicated. But in today's internet-centric world, it is not fair to miss the life-saving opportunities online tools provide for free.
Download WPS Office and get the perks of online and offline working.