How to Split PDF for Free Using lLovePDF
September 14, 2023
453 views
PDFs have become a staple in both professional and personal settings. From sharing business reports to downloading eBooks, PDF files ensure compatibility and consistency across different devices and platforms. However, one often-encountered challenge is managing long or complicated PDF files. Whether you wish to share only a portion of a document or need to extract specific pages, maneuvering through a PDF can take time and effort. The search for a practical yet free tool to manage PDFs brings us to iLovePDF, a platform that offers many features to manipulate PDFs without burning a hole in your pocket.
How to Split PDF Pages for Free with iLovePDF?
iLovePDF is a user-friendly tool. It has multiple functions that help manage your digitized documents.
Visit the Website iLovePDF.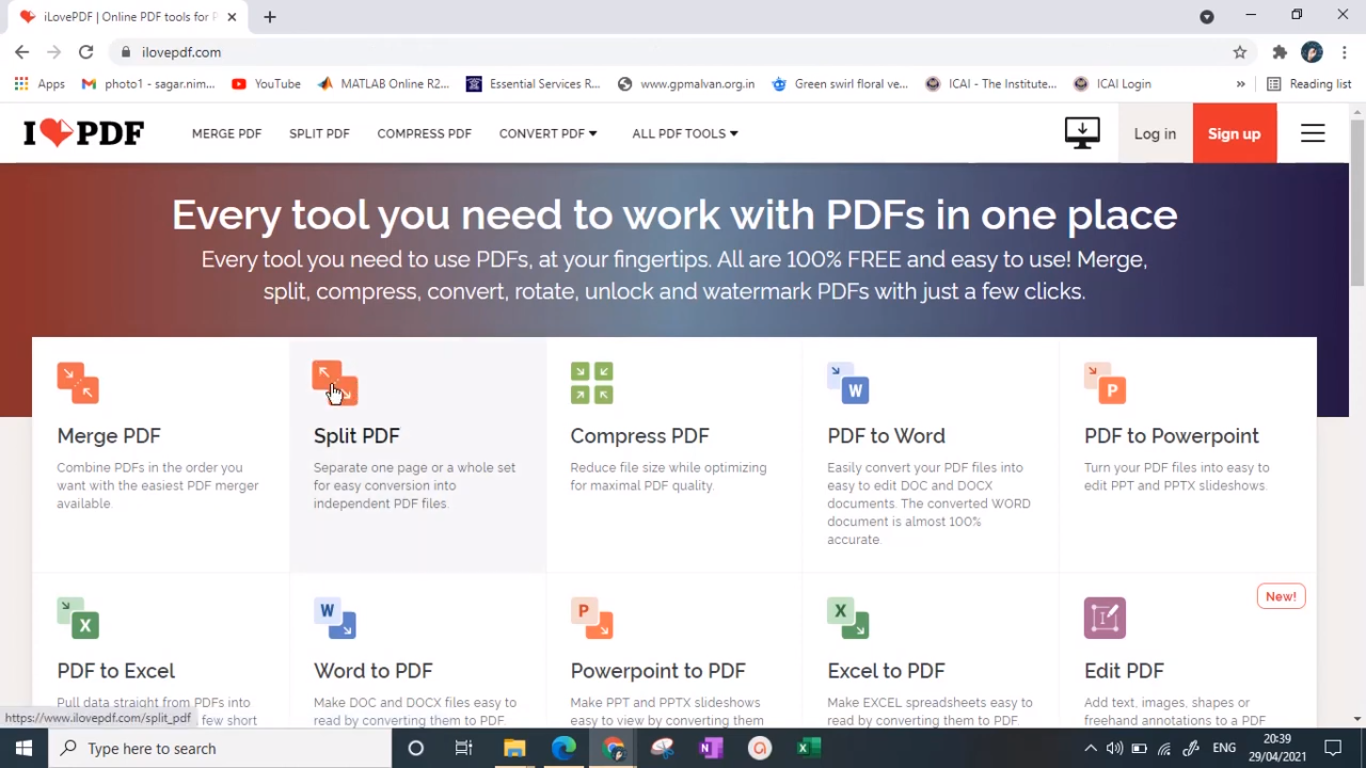 go to the homepage
Go to the homepage of iLovePDF and navigate to the website. Here, you will see the option "Split PDF". You can split PDF with iLovePDF for free.
Select the "Split PDF" Option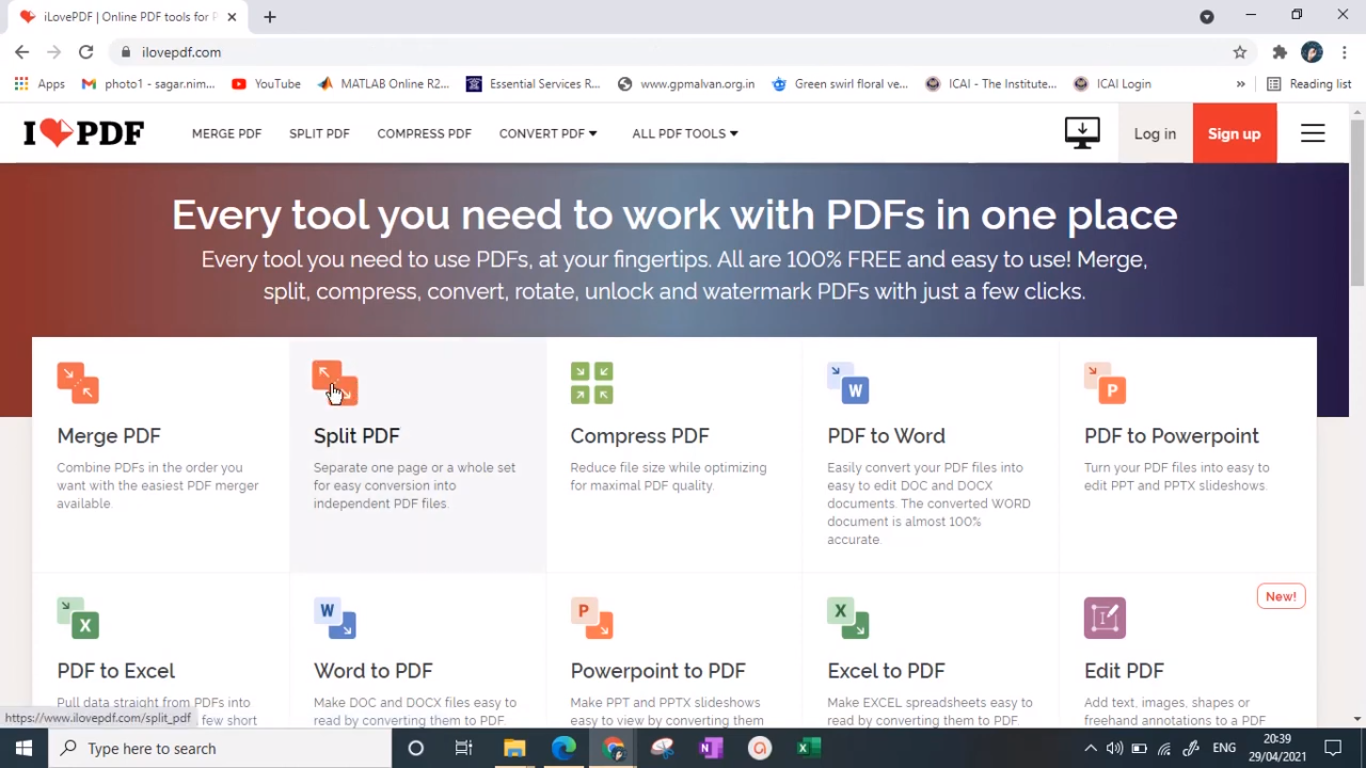 select Split PDF
On the homepage, you'll find various options for PDF management. As we are looking to split a PDF file, choose the "Split PDF" function. You will find how to split PDF iLovePDF easy to use.
Upload Your PDF File
upload PDF
Now that you are on the "Split PDF" window, you must choose a PDF format file from your computer or the cloud server you use. You can upload a PDF by dragging and dropping the file into the specified area or by selecting the file manually. When you split a PDF file with iLovePDF online, uploading the files is accessible no matter where you want the file, as it has cross-platform integration.
Choose How You Want to Split
enter the number of pages
Now that the file is uploaded. On the right side of the page, there will be a section asking you to specify which pages on the PDF you want to split. You can either split by page ranges or extract specific pages.
Perform the Split
split the PDF
You can choose multiple ranges you want to split from the entire file. This is how to split PDF to PDF format. The final result will be in PDF format, not in any other form. After you've selected it, click the "Split PDF" button. Your file will be processed, and a download link will be available.
Download and Save the Split PDF
download the edited PDF
After the splitting PDF process is complete using iLovePDF split, you can download the file or save it to your cloud.
How to Split Your PDF in Fixed Pages?
There is an option in iLovePDF split to split pages into fixed ranges. You can split the PDF file directly into fixed pages using this feature. The process is similar to splitting the PDF using the method mentioned above, and the difference is instead of giving range to the iLovePDF split feature, it does it for you without specifying the range.
Upload Your File:
The process is similar to steps 1 to 3: uploading your PDF file.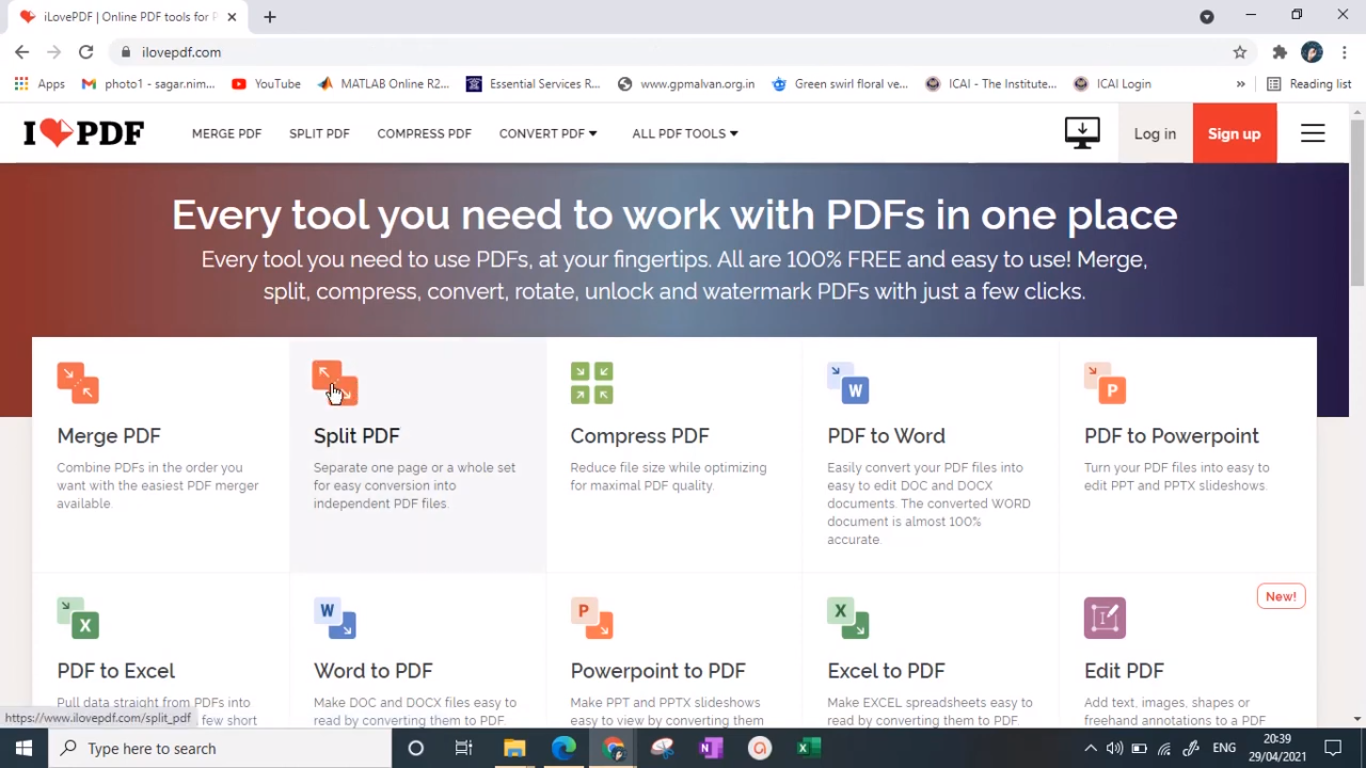 Choose the edit feature needed
Select the PDF you want to split
Choose Fixed Range:
Enter fixed range of pages
Select the "Fixed Range" option on the right-hand tab and specify the number of pages you want in each split section. This is how to split PDF pages in iLovePDF in a fixed range.
Execute
It will split as per fixed range
To complete the task, click the "Split PDF" button, and your document will be split accordingly.
Download
Save the changes and download the document
Now that Split PDF is done according to your choice. You can download the PDF file to your computer or your server.
How to Unmerge PDF Files in iLovePDF?
When one has a large PDF file, splitting the PDF by range may take some time. Another option is available, which helps the user split the PDF into multiple smaller files.
Upload Your PDF:
Upload your PDF
First, navigate to the "Split PDF" option and upload your multi-part PDF. This is mainly the opposite of how to merge PDFs on iLovePDF. You can start unmerging the PDF file once you go to the Split PDF window.
Select Pages
Choose the pages you want to separate
You can choose the pages you want to unmerge or separate on the right-hand tab. You can mention the page numbers to make a separate PDF file.
Split PDF
Wait for it to finish
Click the "Split PDF" button. Your selected pages will be separated into individual PDFs. The PDF file splits and will be uploaded as a new, smaller file. This is how to split PDF to PDF, as the smaller files will also be in PDF format. You can do it multiple times if you have a large file and want it to be in smaller sections without letting go of any section. This is time-efficient as it hardly takes a minute.
Download the files
Download the separate file
Now that the files of your choice are ready, you can download and save them.
How to Use iLovePDF Online for Free?
Split PDF with iLovePDF for free. The services provided are essential for digitized documents, including PDF splitting. There is also a paid premium plan for advanced features. You can fulfill all your requirements through the split PDF with iLovePDF online free of cost.
Go to the homepage.
All features are shown on the homepage
There are multiple options on the first glance. These options cover the field and include solutions to almost all the requirements of editing a PDF or converting a document. It is a cross-platform software, so you can upload a document from your computer, your server, or any virtual space as long as it is linked to an internet connection.
Sign up
If you want to use the software, you can do it directly, but signing up with it is better. There is an option of signing up in the top right corner.
Use as per your requirement.
You are already on the homepage and see all the options in front of you. You can choose the option you need: merge PDF, split PDF, convert Word to PDF, etc.
The choice depends on the task you have at hand. Splitting the PDF is the easiest here. I have also used iLovePDF to convert many of my Word documents to PDF format to make them more secure and compress the file size. You can choose an option as per your need.
Then you can follow the basic steps, these steps are primarily similar in each feature:
Select the option you want

Upload your document by clicking on the button

Choose the option you want; for splitting a PDF, you must choose range or fixed pages, etc. To convert Word to PDF, you must just click on convert, which happens in seconds.

Download and save the result to your computer or your server. iLovePDF is an easy-to-use tool. You can integrate it with multiple other forums to increase work efficiency and save time.
Best Alternative: WPS Office
WPS Office stands out as a comprehensive and robust alternative to iLovePDF. It supports PDF splitting and merging and offers many features like PDF editing, file conversion, and even PowerPoint presentations. Furthermore, WPS Office is compatible across various platforms, making it more versatile than iLovePDF. It is an all-in-one office suite that integrates Word, PDF, Excel, PowerPoint, etc. As a robust toolkit, the WPS Office suite enables online and local file sharing, editing, and multiple file merging.
Compared to the cons of iLovePDF, limited splitting options, file size limitations, and Internet connection dependency, WPS has the following advantages:
Customizable Splitting Options

Additional PDF Editing Features

Compatibility with Multiple Platforms

Preserve Document Integrity
Step-by-Step Guide
Go to the WPS Office suite.
Go to WPS homepage
Choose the feature
Go to the option "Split PDF" on the extreme right on the toolbar under the heading of "Page" on the ribbon.
Set the page range.
When you select the "Split PDF" option, a box will appear on your screen, and you must add the page range for the pages you want to split.
Set the location for the pages where you want to save it.
This is the location where you want the split PDF file to be. So save the location like your cloud server or your desktop, etc.
Click on the "split" button.
Click on the split button to split the PDF as per your requirement. Your split PDF will be saved to the location you chose.
WPS is a reliable office suite for all the requirements and solutions related to work, etc. Download it now to get the maximum benefit and to make your work look more professional.
Frequently Asked Questions
Q: Why does my conversion take so long?
A: The time it takes for your files to be converted will depend on several variables, including the size of the files you have chosen, the speed of your Internet connection, and, mostly, how busy our servers are.
Q: Can I make editable documents from my scanned PDFs?
A: OCR (Optical Character Recognition) is necessary for converting a scanned PDF into an editable or another editable format. This technology converts scanned text into office documents from non-selectable text. Scanned PDF to Office conversions are now possible.
Q: How can I upload my files?
A: The easiest way is to drag and drop your files straight to our canvas. You can also click the 'Select files' button or import your files from the central cloud storage systems such as Google Drive or Dropbox.
Summary
Managing PDFs need not be a costly or complicated process. iLovePDF offers a variety of features that make PDF manipulation easy and effective. The platform provides comprehensive tools that cater to various needs, from splitting files by fixed pages to unmerging multi-part PDFs. However, if you're searching for an all-in-one solution, WPS Office might be the better alternative, offering added functionalities and cross-platform support.
While iLovePDF offers its essential services for free, WPS Office provides a more comprehensive suite of services, making it an excellent alternative for those looking for a one-stop solution for all their document management needs.