How to Write a Monthly Report Free
Importance of Writing a Monthly Report
Writing a monthly report is a helpful tool for presenting your accomplishments and current tasks to your company. You are always asking your team members to give their best performance as you inspect the company's most recent performance and productivity grades. the report production procedure can also give your team responsibility.

Team leaders often oversee multiple projects within a company or organization. A monthly report provides the best vision of any company so that company managements create future forecasting on the basis of team monthly performance. Basically, monthly reports need one or two pages where all the performance data and using elements are listed properly. In this article, I am going to tell you how we create an accurate monthly report on windows,pc, and android with some advanced tools.
4 tips to write a monthly report
It is essential to have a specific template for your monthly report so that you can be compatible. This will help you stay on track with all the vital information that needs to be included in it.
Last Month's Activities
The employee may include a short overview of what he has done during the past month to display the continuity of his work or his growth. He may also report here some of the pending tasks from the previous month.

Accomplishments for the Month
This is, probably, the most essential section of the monthly progress report as it provides the significance of the report.

Plans for the Next Month
It is also valuable to provide information on what an employee intends to perform in the following month.

Issues and Concerns
Any issues impeding an employee's progress should be made known to his supervisors, and a section on it in the improvement report is an excellent venue for such.
Make sure that the report should be free from any calculation errors, grammatical or typographical, and it should also be commented that the quality of the report reflects the qualities and professionalism of its writer.
4 steps to Write a monthly report with WPS Office
If we have WPS Office on our windows pc, mac, and android we can easily create a monthly report for our company. WPS Office has so many templates to take for a monthly report where all the tables are structured well and you just need to put your data in the right place. Some steps you can follow to create a monthly report.
Steps1: Open your WPS Office to write a monthly report
Steps2: Go to the template section where you can get various templates for reports
Steps3: Make sure that you have the proper title and font text color.
Steps4: Save your templates for further usage.
Write a monthly report using Canva
Canva can give you the proper monthly report templates but you can get a subscription for their premium services. All the templates are exclusive so it takes a subscription fee for the user who wants to create a monthly report for their company.
Write a monthly report using Google sheet
Google sheet allows you to create a monthly report easily with its free templates. We always prefer google Sheets to do any list or report for our regular life. For business or company work reports you can open templates and get some exclusive data storing features.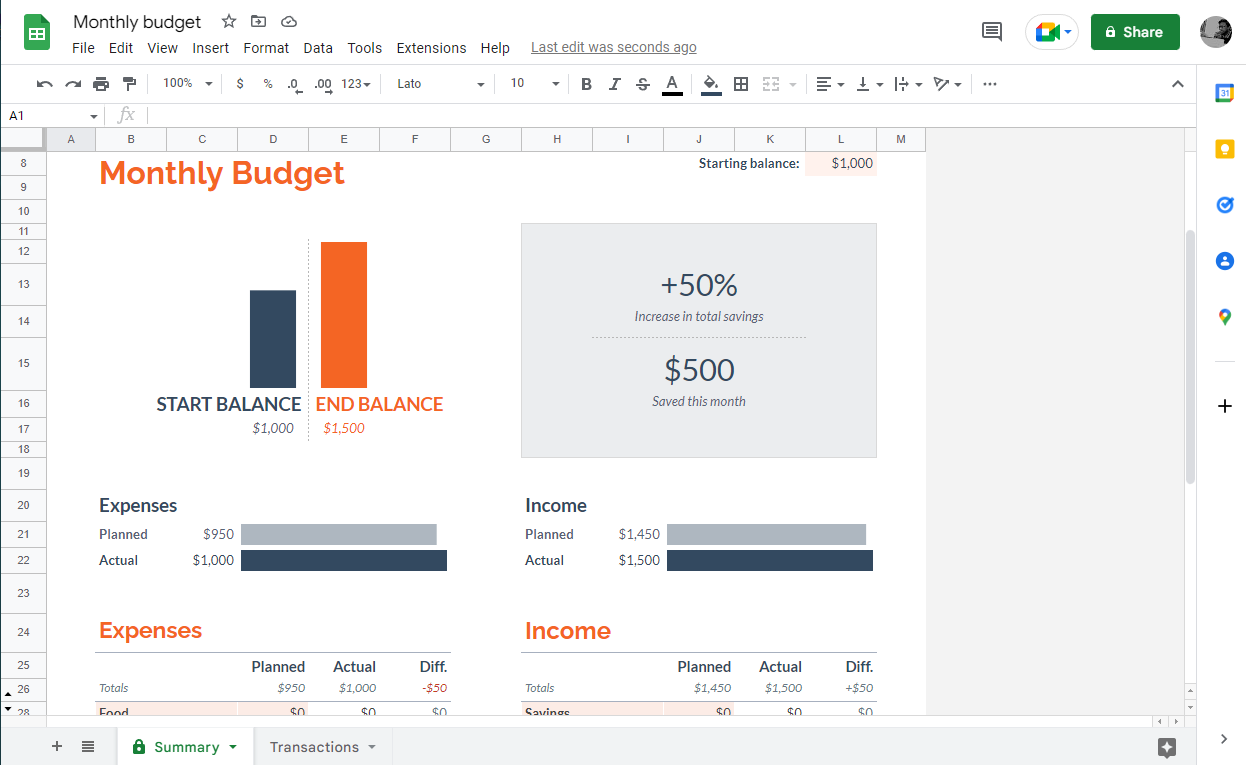 Free Trial Wps Office to Start Write Reports
Creating a monthly work report and sharing it with your team, bosses, or clients will help everyone understand your working strategies and goals while making your job easier. Sending such valuable data on a monthly basis will help your bosses to get a proper idea about their companies. For creating all the values on your job performance you need to download WPS Office and get a 7-day free trial without any cards.