ILOVEPDF Coupon That Everyone Needs
October 27, 2022 |
 PDF Download
( 159 )views
In this article, you will learn:
Benefits

Features

Pricing

Comparison with WPS Office
You have access to all the tools you need to work with PDFs if you are using the ILOVEPDF Coupon. They are all free and easy to use. You can rotate, unlock, compress, split, merge, convert, and watermark PDF files with only a few clicks. Students can save money with ILOVEPDF Coupon. You can access all the tools with the largest task and size restrictions and for that, you can use an ILOVEPDF Coupon. Click here to know more details about ILOVEPDF free trial: All about Ilovepdf Pro Free Trial and the Best Alternative.
Couponbirds.com has listed some coupons for iLOVEPDF including: - 20% off on the entire website - 25% off on spending $125 - 42% off on yearly plan
Benefits
With ilovePDF, you can organize your documents in the library manager.
Edit your document on all the devices.
You may mark up files with arrows, shapes, and comments with the marking tool provided by ILOVEPDF Coupon. 
Features
Your files can be quickly converted from; - Excel to PDF - PDF to Excel - PDF to PowerPoint - PowerPoint to PDF - HTML to PDF - PDF to Word - PDF to JPG - Word to PDF
In addition, you can: - Protect PDF - Unlock PDF - Repair PDF - Split and Merge the file - Compress the file - Edit and Rotate PDF - Add Watermark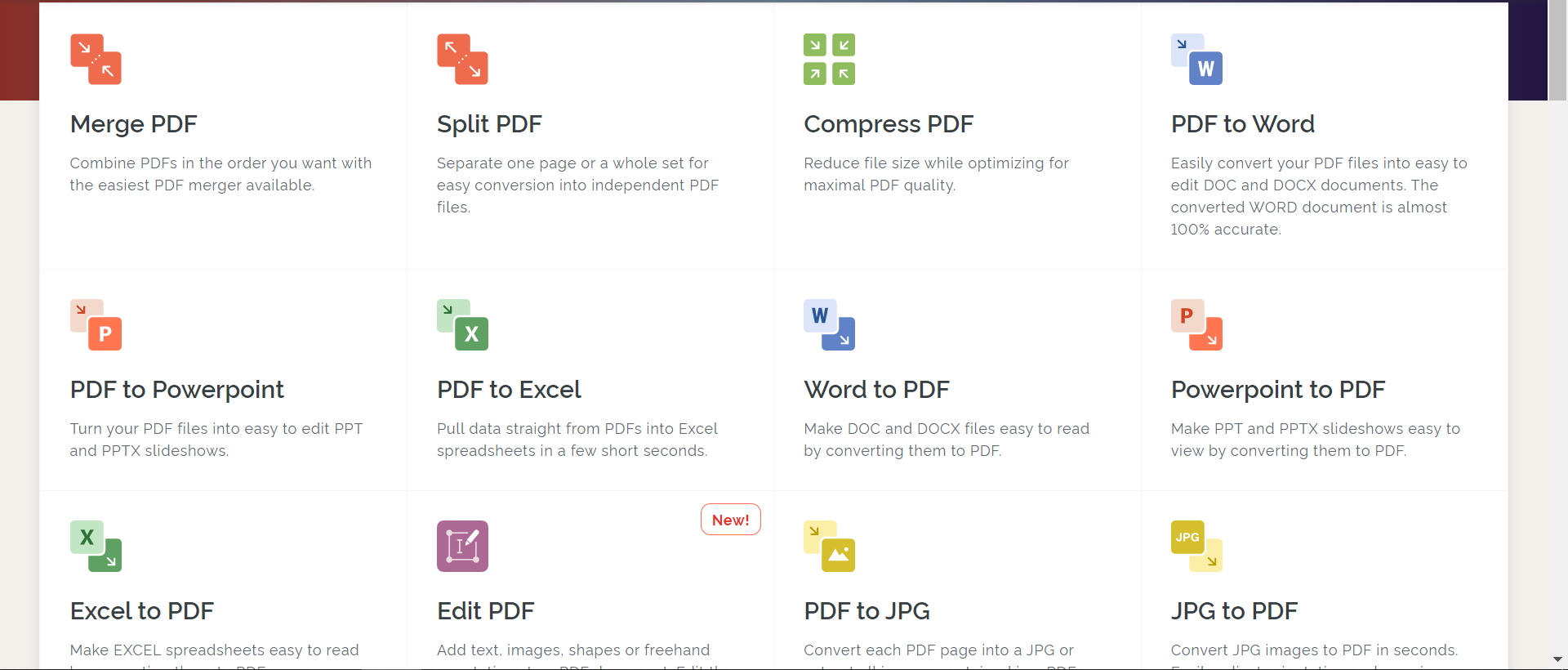 Pricing
You can select the pricing option that most satisfies your needs when it comes to the plan.
You can choose to use their free edition and have free access to ilovePDF features.
Finally, you may take advantage of their business plan, with different payment options, customer service, and many other benefits. 
It costs $4 / month and gives you full access to ilovePDF tools, unlimited document processing, and no adverts.
A team of more than 100 users can work together in the business plan.
Comparison with WPS Office
On the other hand, WPS Office has its own fantastic features like: - Of course, you can use the free trial version. - A premium version is available for just $3.16 / month. - It provides you with all the resources, both online and offline. - WPS Office provides the files in the smallest possible size. - The WPS Office is available for both Windows and Mac. - The WPS academy is available to you if you run into any trouble.
If you want to know more which is more suitable for you, click here: WPS to PDF Converter: Ilovepdf Tool Details and Description
Hello... You're still here! To start working right now, install WPS Office on your computer or mobile device. Tell us about your favorite part!