Adobe Acrobat contains various softwares and services to manage PDF files. Using Adobe Acrobat near me, you can find any discounts or coupon that are available near you and you can use them to avail all the tools and features at relatively low prices. The discounts near your current location can be at a local shop or they can be searched online. Click here to know more about Adobe Acrobat: Briefing About Adobe Acrobat Free License
Features
Some of the features in Adobe Acrobat are; - PDF Creation - PDF Editing - PDF Scanning - Combining Files - Sharing PDF Files - Reviewing PDF Files - PDF Printing - Management of colors in PDF
In Adobe Acrobat Pro: - Production tools are available - Preflight is available
Benefits
You can use Adobe Acrobat on mobile as well as it allows you to create, sign, and fill PDF documents. Your files are secure in Adobe Acrobat reader.
Adobe Acrobat reader allows you to view, annotates, and sign PDF files.
Adobe Acrobat scan allows to capture files and transform them into a high-resolution PDF.
Adobe Acrobat Pro subscription can be used to avail more features.
Adobe Acrobat reader, Adobe Acrobat scan, and Adobe Acrobat Pro are all connected so you can start working right where you left off anytime anywhere.
Functions
The basic purpose of Adobe Acrobat is the creation, viewing, and editing the PDF files.
Pictures and document formats can be imported and saved as PDFs.
A webpage can also be imported.
An output from a scanner can also be imported.
Adobe Acrobat may change the text and image content inside paragraphs, but it cannot resize the entire document to fit a longer or shorter document. 
Adobe Acrobat can let you sign a PDF file
You can add hyperlinks and comments.
PDF pages can be cropped and rearranged
Pricing
You can use the free trial period from the day you sign in. but if you don't cancel before the trial period ends you will be charged.
You can continue to browse PDFs, leave comments, and more even after the free trial has ended.
You need to buy acrobat to access full features.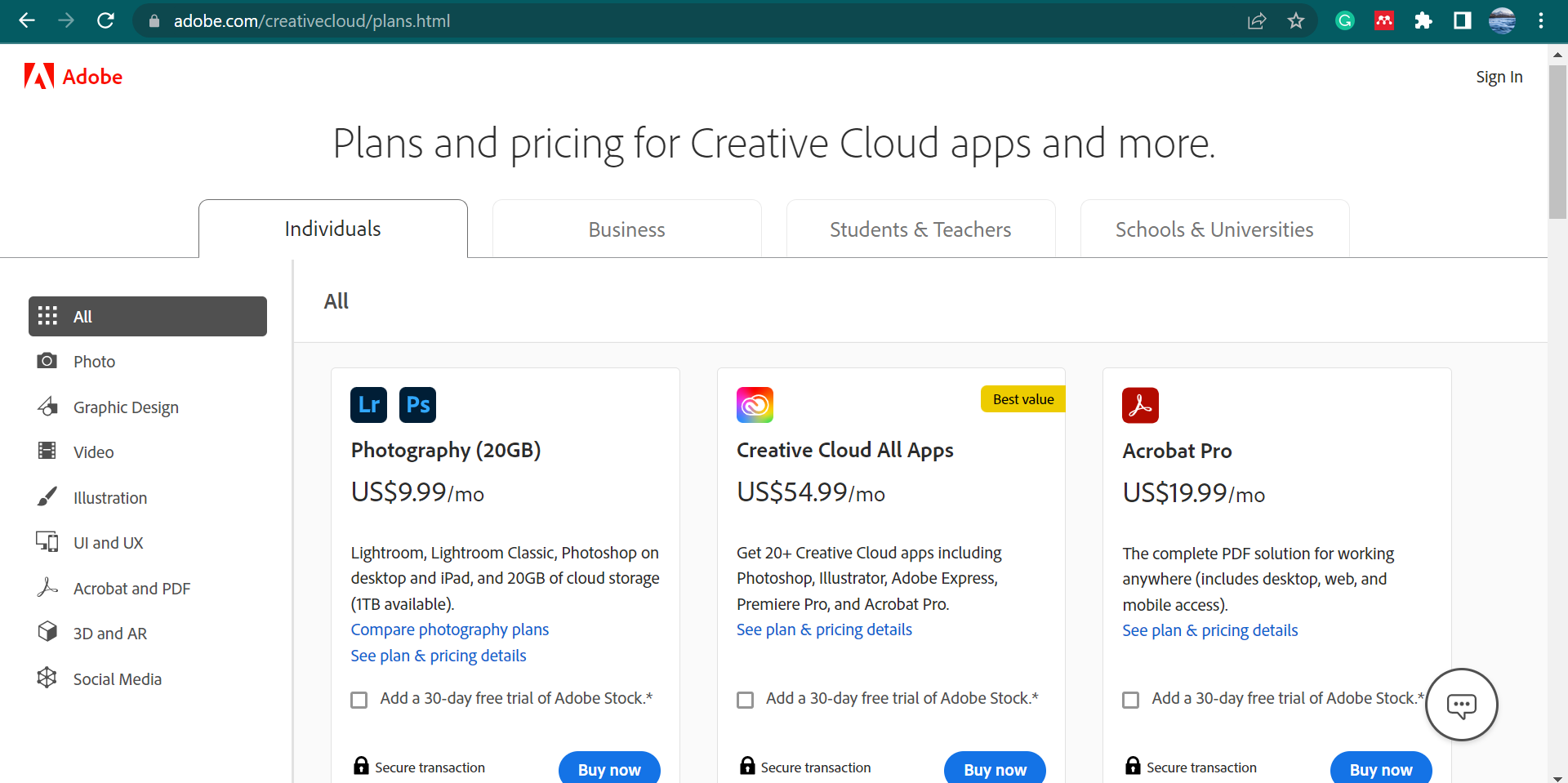 WPS Office Vs Adobe Acrobat
The trial version is free in WPS Office as well.
WPS Office gives more features even offline and even in the free trial.
You can buy the premium version for 3.16$ only every month while adobe acrobat is quite expensive.
WPS Office works to provide the smallest file size.
WPS academy is also available in case of any issue.
You can access WPS PDF on every device.
Click here to get your 7-day free trial of WPS: Download WPS with 7-Day Free Trial Now in 2022
Heyy... Why are you still here? Go to the official website of WPS Office, install it on your computer or mobile device and get to work immediately. Let us know what your favorite part is.