Tips on How to Share PDF as a Link
Because PDF's are more convenient and easy to use, we use them in our daily work, we know that the PDF files don't occupy extra space and they are more compatible. At certain times, we need to share our PDF links on certain different platforms in our daily life. So, if you want to learn how to share PDF as a link using the best WPS Office tool give a thorough read to this article and let's get through the steps!
Steps to share PDF as a link
Visit the website
First of all, you have to write the URL i.e https://www.wps.com/ on the search bar and go to the official website of WPS.
Download WPS Office
On the homepage, click on products and you will see many options to choose from. Click on download WPS Office.
Install WPS office
After downloading, install the best WPS Office and launch it on your device.
Open the best WPS Office 
Once launched, open the WPS office. Now drag and drop the PDF file you want to share the link of or you can open it by clicking on "open PDF" and choosing from your device.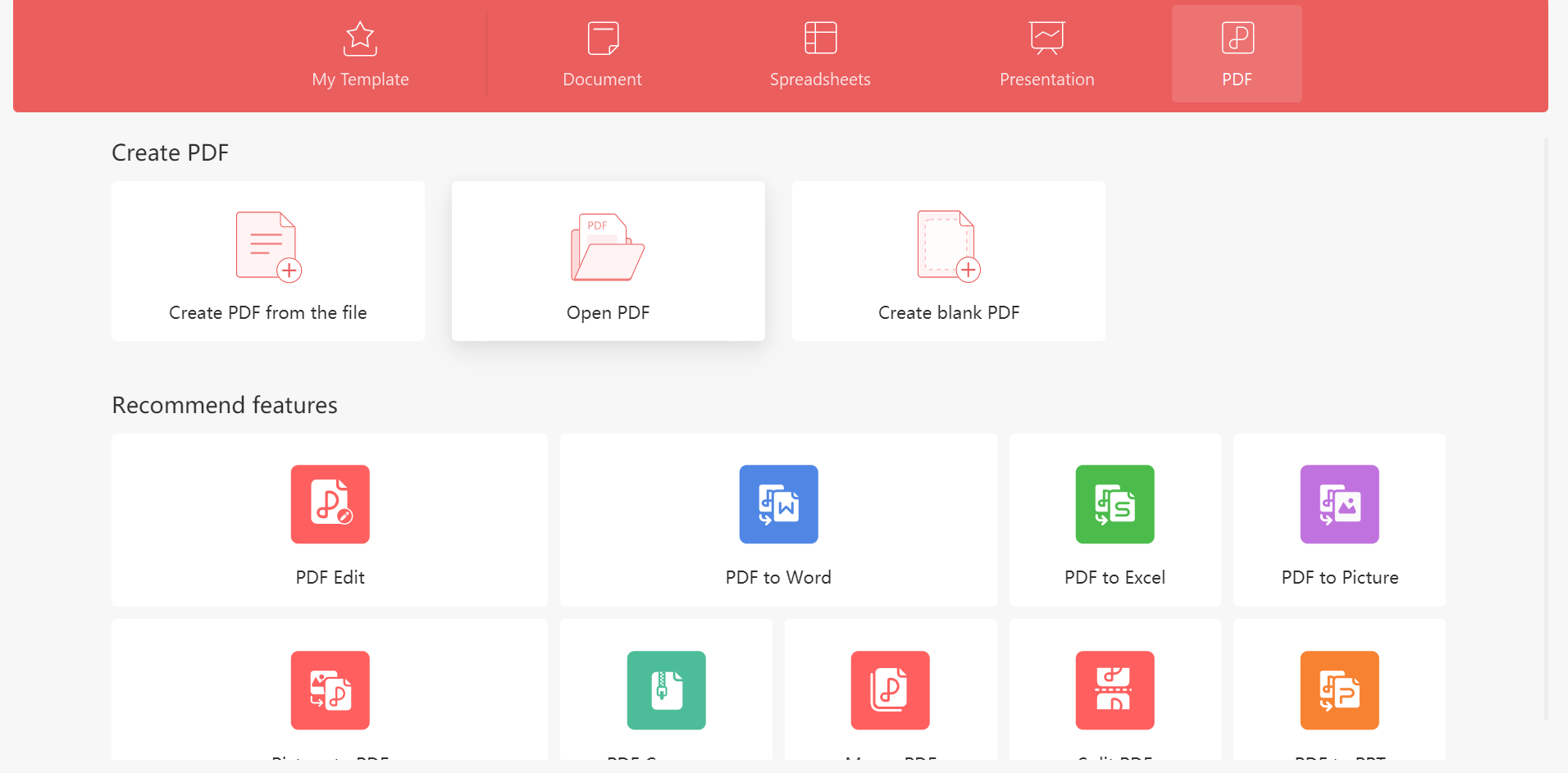 WPS Office homepage
When the PDF document is opened, on the homepage, you will see many options like add text, insert pictures, crop page, split page, header and footer, background, attachment, and link in case you want to add a link in your PDF. Then on the insert page, you can add pages, page numbers, and a text box, you can also highlight a word or sentence.
Furthermore, in the toolbar you will see the comment, edit, page, protect, and most important tools in which you will see some options to convert your PFD document into word, picture, PPT, or Excel, etc so basically all in all best WPS Office gives you all the tools you need to get the best results in a document.
Generating a link I
Now you are about to learn the easiest way of how to share PDF as a link. Click the menu button in the upper left corner of the best WPS Office tool. Select the share button in the drop-down.
Generating a link II
In the pop-up screen, you will see different ways of generating a link to your file. Choose one as per your choice. You can also make some changes on who can edit and see the file. Then click on "create link".
Conclusion
See! You just learned the simplest method of how to share PDF as a link using the best WPS Office tool. One of the best things about the best WPS Office is that you can access it online as well as offline, although it offers more features online. Download WPS Office on your device and enjoy hassle-free working right away. Let us know which feature you liked the most!