Top 6 Free PDF Writers in 2022
August 10, 2022 |
 PDF Softwares
( 298 )views
In this article, you will learn:
WPS Office

Adobe Acrobat Free pdf Writer

Pdfescape Online pdf Writer

Hipdf Writer

Xodo pdf Editor and Writer Online

BullZip free pdf writer
You may think that MS Office is the only application you need for creating or modifying documents in 2022. However, this is not the case. Because of this, free pdf writers are likewise becoming more and more popular as the format grows more and more prevalent. In both online and offline formats, some of the best free pdf writers may be found. So, how do you go about finding the finest free pdf authoring tool? This post will be of great benefit to you!
WPS Office
For Windows, Mac, iOS, and Android, you can use WPS Office as a free pdf writer. It's one of the greatest free pdf creators for Windows 10, 8, 7, and Mac right now. Professional features allow you to write on pdf documents, including adding text and creating objects. You may even add handwritten signatures in pdf. In addition, you can create, edit, merge, and organize documents with ease with this software, which also converts pdfs.
Using the Pencil and Erase tools in WPS Office, you may annotate pdfs by adding comments, underlining or highlighting text, and drawing on them. In addition, WPS Office lets you secure your document with passwords to prevent unauthorized copying and altering. If you need something that's easy to use and doesn't cost a fortune, this is the best option for you in 2022. Come and get it: WPS Office Premium Free Trial 2022
Pros:
Flexibility
Security
Affordability
There is an OCR option available
Exceptional conversions
Support for a wide range of languages
The ability to alter pdfs quickly and effortlessly.
Adobe Acrobat Free pdf Writer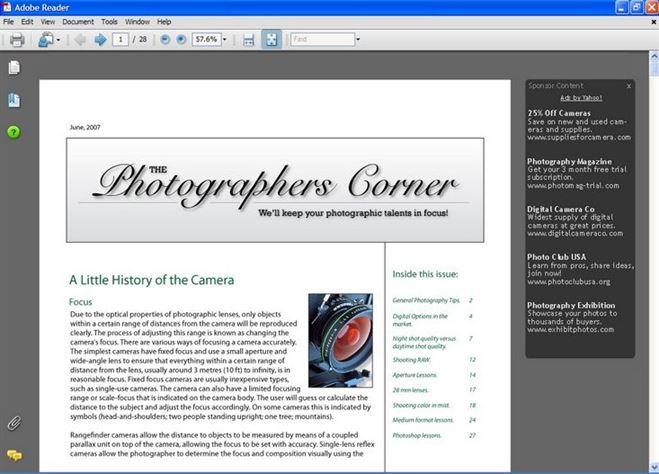 Acrobat is a software application that must be installed on your PC or Mac in order to create pdf files. Annotations and signatures are available once the free trial period is up, but they are not included in the free download for Windows and Mac. If you'd rather not pay for the full version, you can upgrade to the free version at any moment. Annotations and comments on pdf files can be made using the free version. If you want to know how to get a free trial of Adobe Acrobat, click here: A Guide to Adobe Acrobat Pro Free Trial
Pros:
The user interface has been fine-tuned with a distinct feature separation.
A simple upgrade to Acrobat DC or Pro DC is available
When you upgrade, you'll gain access to a fully-featured pdf tool.
Cons:
The free version of the free pdf writer is basically a downgrade from the whole software.
A paid subscription or perpetual license is a pricey option.
Pdfescape Online pdf Writer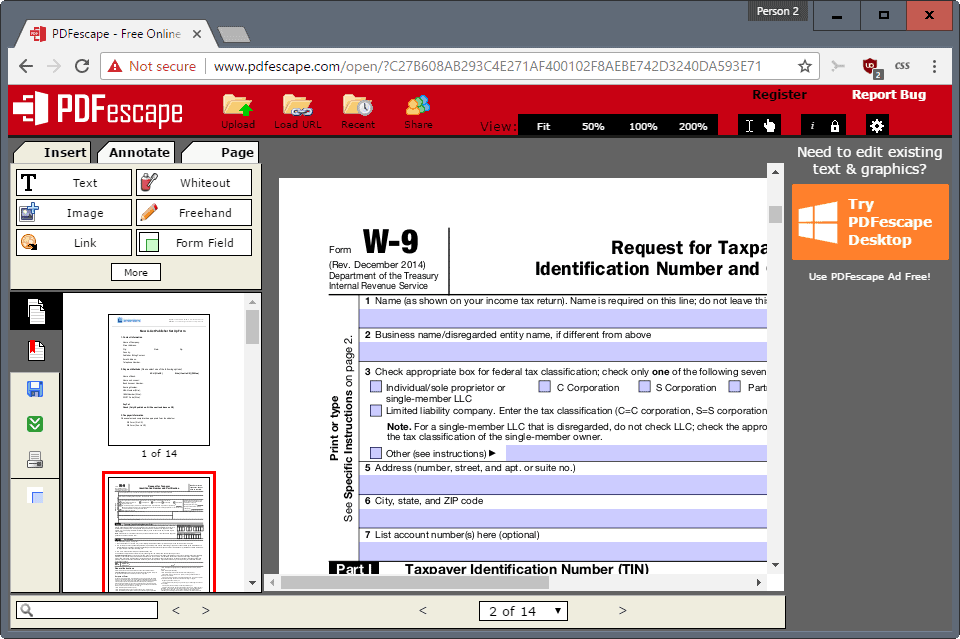 In addition to being an online pdf editor, Pdfescape is also a free pdf creator. In addition to editing and creating pdf forms, you can also safeguard and annotate your pdfs using this free pdf writer. Chrome, Firefox, Edge, Internet Explorer, Opera, and Safari are all supported models.
Pros:
The wide range of options
High-quality documents are produced, and security is provided.
Cons:
Hipdf Writer
You can use Hipdf free pdf writer, a free online pdf solution from Wondershare, to manage pdf workflows. Even if you don't want to pay for more services, you still have access to OCR and other advanced functions.
Pros:
It's simple to use this free internet service.
For one-time use, no registration is necessary.
pdf editing, file conversion, annotations, security, forms, etc. are just some of the features available.
Cons:
When working with huge files or performing other time-consuming chores, you'll need a reliable and fast Internet connection.
Processing batches necessitates registration.
Xodo pdf Editor and Writer Online
Online pdf editor Xodo.com has changed its name to pdf.online, but it still maintains the same set of features and functionality. pdf.online. An Office file viewer and a DICOM to pdf converter are just some of the unique features of the service.
Pros:
Adaptable tools for converting
Unrivaled options for pdfs and/or ODFs
Viewer for Microsoft Office files, for example.
Easy-to-use user interface
Desktop and smartphone versions are available as well
Cons:
No OCR, security, or editing tools for pdfs.
Only Word files are supported by the Office viewer.
BullZip free pdf writer
You can use BullZip pdf printer for free with some limitations if you have Windows 10. But there are no ads, and if you need additional features, you can always upgrade to the paid version, which removes the free version's limit of 10 users. It also supports a broad range of output formats, including pdf, PNG, BMP, JPEG and TIFF. Using the BullZip free pdf writer, you may encrypt and password-protect your pdfs, as well as create them from within Windows apps.
Pros:
Use digital certificates to encrypt and authenticate pdf files.
Add a watermark to the pdf using the included editing software.
AES encryption of 128/256 bits is used.
Cons:
PDFs can't be searched without Ghostscript 9.10 or later.
The suggested PDF filename utilizes the original filename twice.
Written by:
Gayathri Rasangika
Gayathri was an undergraduate in theoretical physical chemistry before beginning her literary career. After graduating from law school, she pursued a career in the legal profession. For the year 2022, she lists the best Free pdf Writer.