Why spend money on a program that will allow you to convert your files into PDFs when there are applications like FreePDFConvert to download free that will do the job for you at no cost? Documents in Word, Excel, PowerPoint, JPG, and other image formats can be uploaded and converted into PDFs using a simple uploader. Once the conversion is complete, you can share the PDF with everyone who has access to your account. You can upload the files from your personal computer (it is acceptable to upload files that have been compressed or those that have not been compressed). It is also possible to have internet materials converted into PDFs.
In terms of ease of use, FreePDFConvert premium or pro is a standout among online converters to download.
Among its many advantages is that it is quite easy to use. Users do not have to register to begin using this PDF conversion service. Such standards do not exist. Go to the company's website and look for the "Select File" option. Once you've located the file you want to convert, click the choose button to bring up a menu of options. There are simply two additional clicks required in FreePDFConvert once you've uploaded the file: one to convert it and one to free download it. For frequent users, it's one of the best free online converters available.
Become a member, and you'll have access to all the files you've converted in the past with the help of this site. You may utilize all of its features on your laptop and mobile phone because it is compatible with all kinds of applications.
Sign up for a risk-free trial today!
You have the option of converting files to and from PDF format for free using the online PDF converter when you join up for a free trial of one of the membership plans, or you can sign up for one of the memberships to have limitless access to the file converter's complete set of capabilities. There are no limits on the file sizes that can be uploaded and the possibility to upload and convert several files to PDF simultaneously.
FreePDFConvert premium download is available for people dealing with many papers, even though this service is free to use. There is a monthly fee of $6, and a lifetime membership costs $99. While non-members must wait 30 minutes between documents (members can generate one document after another), members can also convert as many documents as they wish in the same month (non-members are limited to 15). Members and non-members can use watermarks and passwords to secure their PDF files.
Why Download FreePDFConvert
Encrypted data files

Your personal information is important to us. A 256-bit SSL encryption of all your files ensures your personal information's safety. Also, we will not give or distribute your personal information to any other party.

Automated deletion of your files.

All the files you've converted to PDF in FreePDFConvert can be downloaded and deleted. If you neglect to delete your data, they will be automatically destroyed from the server after three hours to ensure that your information is safe.

One-to-one conversion

The free file converter we provide is compatible with all operating systems, including Windows, Mac OS X, and Linux. You may convert files to PDF from any operating system or device if you have an Internet connection.

A collection of valuable tools for converting files

More than just a PDF file converter, we offer various PDF-related services. With the set of tools, you can do everything from compressing and rotating to merging two different PDFs and splitting one PDF into two in the blink of an eye.
In addition, if you like, you can convert your files on your computer into PDF format by downloading a desktop application available to you no matter where you are. When your boss or coworkers depend on you and you're in a location with limited connectivity, this feature comes in handy. However, it is still not possible to download the FreePDFConvert apk.
WPS PDF: an alternative to FreePDFConvert.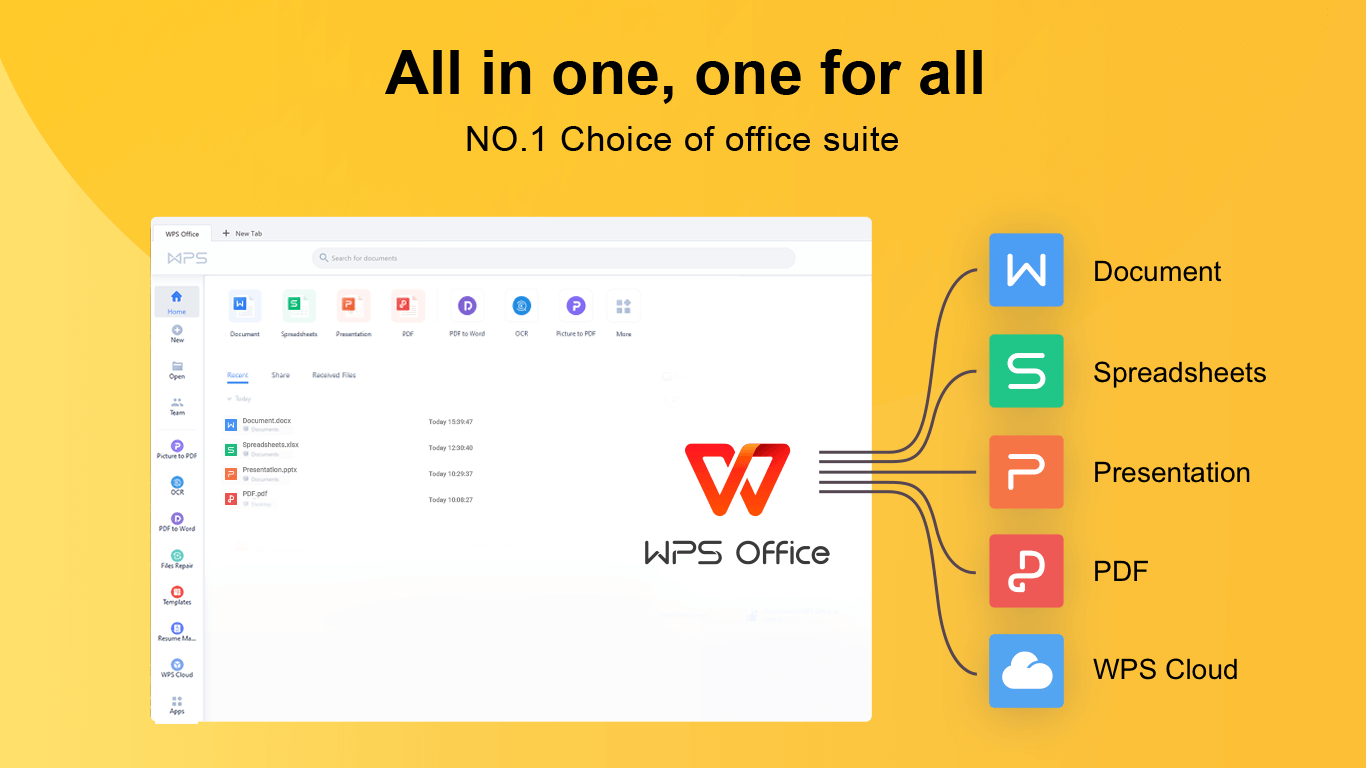 PDF documents can be combined and split using WPS Office and their content edited, and new PDF documents can be generated.
You can perform all the necessary and challenging PDF functions using WPS Office alone. To get started, download free and install WPS on your PC or mobile phone. WPS is compatible with Microsoft Office and Google Docs. Download this for the first time and get a 30-day free trial of the WPS Premium edition.
Written By:
Gayathri Rasangika
Gayathri has written for many readers, from computer beginners and novices to advanced users and commercial clients. As a result, she has written for various websites and periodicals. Any questions about FreePDFConvert Premium or Pro download should be addressed by the information provided on this page.