Working with PDF Made Easy with Adobe Reader for Windows 10 64 Bits
Good news for technical gigs! Working with PDF files is made easy with an updated version of Adobe Reader for Windows 10 64 bit. This particular program can be easily downloaded at free-of-cost which will reliably let you view, print, and comment the PDF documents.
As it is connected to Adobe Document Cloud, it has become easier to work with PDF files on both computer systems and mobile phones. Once you are done with the downloading part, it will become easy to carry on with your tasks.
What are Some Remarkable Benefits of Adobe Reader?
Nowadays, almost every file is shared in PDF format. Whether it is an updated resume or any other confidential document! Hence, it is very much essential to have the latest updated apprelated to Adobe Reader installed on your device.
The benefits associated with this specific version of the program are uncountable. Some of the highly remarkable ones include the following:
New modern appearance–The newly introduced Adobe Reader for Windows 10 comprises a modern appearance that has helped in making the work easier. With a wide range of commenting tools along with sticky notes, working on Adobe Reader has become easier than before.
Additional features that have made working with this best Adobe Reader easy include using lines, highlighting text, shapes along with stamps on PDF files. Hence, there will be hardly any need of undergoing any type of hassle as earlier.
Easy annotating of PDF files – With the help of Adobe Reader; it will become easy to open, view, and annotate PDF files. As viewing the files remains no more difficult now, it will become easy for you to come across the details published minutely.
There are times when you need to include comments into the PDF files for making the sender alert about some points. With the help of this specific app, it will become easy to carry on with the task of annotation. You will be able to include some comments in your PDF file.
Easy to access the file from anywhere – One more benefit associated with this top application is that it will enable easy accessing of PDF files anytime anywhere. There is no need to sit in front of the computer system.
Regardless of the time and place last saw, you will be in a favorable position to access the PDF files at your convenient time. Even, while driving also you will be able to get access to the files.
Filling and sending of forms made easy–There are times when you need to fill in some details and sign the form within a few seconds. Earlier, you had no other alternative instead of taking out a printout, fill in the details, and signing followed by scanning the entire page. Having a simple interface, there is hardly any need to undergo a steep learning curve. Having a basic knowledge of computer operation will let in the easy carrying out of your job in the best possible manner.
Conversion of versions made easy–One more benefit associated with this exclusive tool of Adobe Reader for Windows 10 64 bits is that conversion of versions remains no more challenging. It is possible to convert PDF to Word and vice versa within a few clicks. All you need is to have a subscription for activating the additional capabilities related to the creation of PDF files. Not only you will be able to convert PDF to Word, but also Excel and other formats.
Choose WPS always.
As you will be coming across the best support for several security standards regarding a wide range of documents, carrying out your task online will be no more difficult. It will become easy to extend the functionality by making generous use of this particular tool. These are some of the exclusive benefits that you may expect by making generous use of WPS PDF tools. This particular app will let you manage and deploy updates in the best possible manner. It is compatible with both the versions 64 bit and 32 bit.
Signing up with WPS PDF tools will hardly let you come across such unwanted hassles. It has enabled easy signing, filling up of details, and sending the soft copy to the respective sender. That too without any hassle!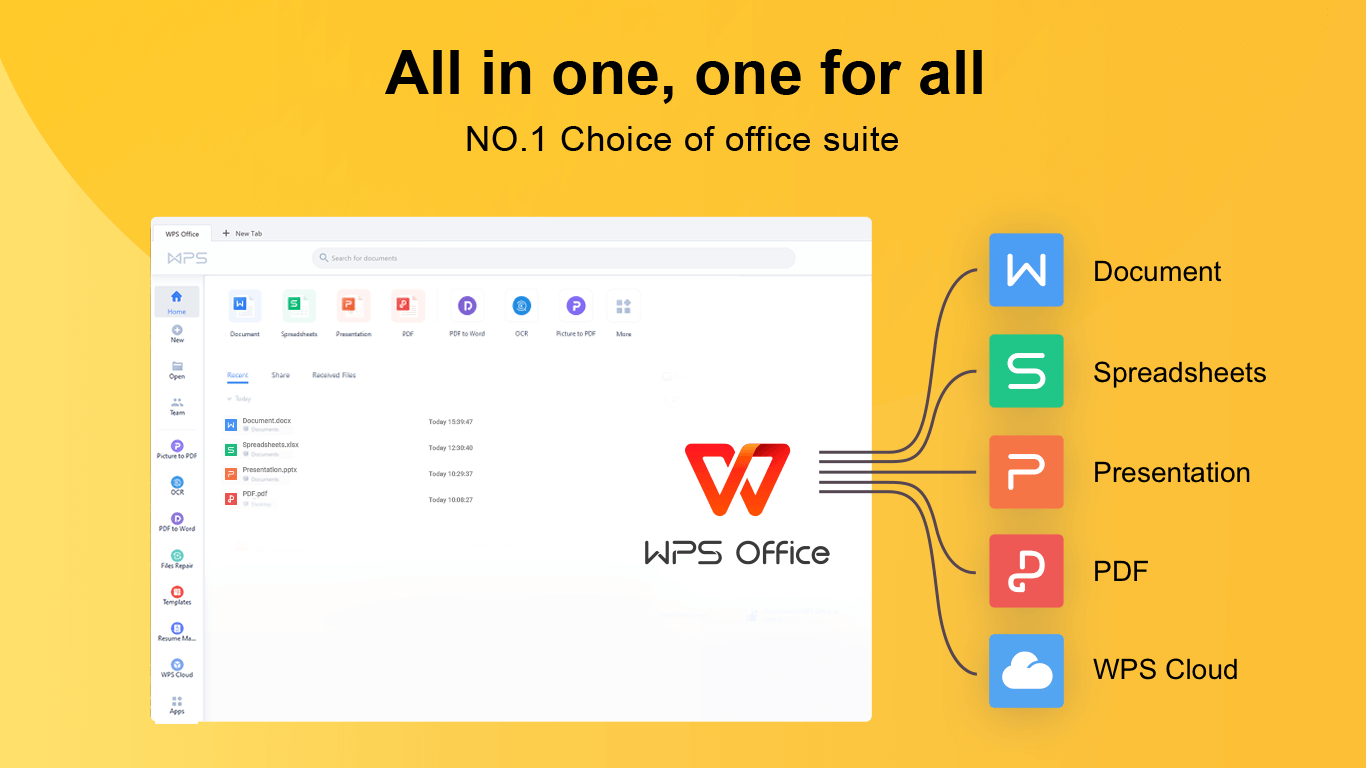 Author Bio:
I am Reshmi and presently working as an executive assistant in a product-based firm. It is my pleasure to recommend the use of WPS PDF Tools as it has made all my work related to PDF files easily.