Know Detailed Information About Sejda Free Trial
With the growing need for digital document works also the demand for Pdf software is increasing. There are numerous software, applications, and online pdf tools that are entering the market, in them, some are paid and some are free to use. Sejda is also one of the best pdf editors in them, you can use it by downloading its desktop software and also use it on your web online.
It helps you to split, merge, edit, and convert pdf files and much more actions you can do with it on pdf documents. It is available for free and also it provides a paid premium subscription which provides you unlimited access to its tools. In this article, you will know about Sejda free trial and how to get it. If you want to know more about Sejda, here is the link: Why is Sejda a worthwhile download?
Features of Sejda Pdf:
Sejda is a feature-rich pdf editor, It has numerous free and paid wonderful features. I have listed here some of its prominent features, see below what these are:
You can open and edit your pdf documents by using it.
It allows you to change font style and size, add & remove images, and type & delete texts.
Helps to convert pdf into various formats in high quality.
Compress pdf documents to reduce their size.
You can easily merge multiple pdf documents in one document which saves your device storage and time in sharing documents with others.
You can easily sign out your important documents with the help of its digital signature feature.
Protect your confidential documents by adding passwords.
Difference Between The Free and Pro Version Of Sejda: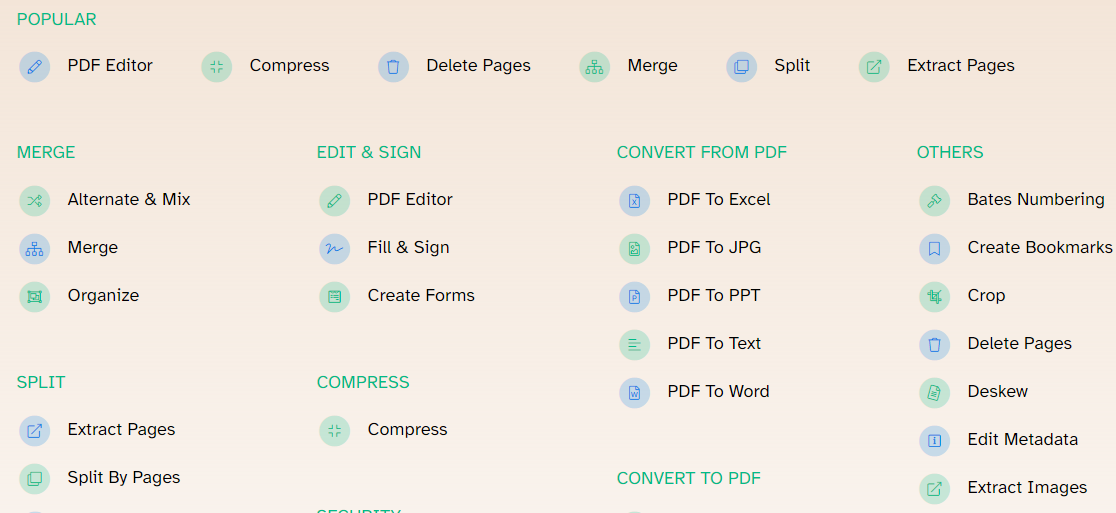 Sejda provides both free and pro plans for using its desktop software and online web. To know what is best for you in them, read below the features comparison between the free and pro version.
Know About Sejda Free Trial:
Sejda pro is a paid version of Sejda that you can use after purchasing it. It also provides a free trial to give you the experience of a premium subscription. If you want to get a free trial, firstly you have to download its desktop software which you will find on its official website. After that, install it and sign up as a member, then choose a pro plan and add your payment details. After completing this process your free trial will start.
Download WPS PDF - Alternative to Sejda:
WPS PDF is an online free pdf tool provider, it provides you with all the tools which are used in multiple pdf documents works such as pdf combiner, compressor, converter, editor, etc. You can also use it offline by downloading it on your PC. If you don't have a Sejda pdf editor or you don't want to use it, you can use WPS Pdf as an alternative to it. Insights about WPS Free Trial Version and Features