Is it Worth Downloading the Smallpdf?
July 19, 2022 |
 PDF Download
( 237 )views
In this article, you will learn:
A premium PDF editor can be a worthwhile purchase if you deal with PDF files frequently. Download SmallPDF free, so you may edit, convert, encrypt, merge, and sign PDFs online, as well as a range of other functions.
Mobile apps for Android and iOS and a desktop application for Windows are all available, in addition to working with PDF files online. The number of tools in SmallPDF is impressive, but is it sufficient for your requirements?
What's SmallPDF?
Smallpdf is a multi-award-winning firm based in Switzerland, the land of watches, banking, and simple design, offering a comprehensive set of document management tools for the workplace, home, and everyday life. To meet the world's PDF needs, Smallpdf, a Swiss company founded in 2013, has developed one of the market's most well-liked and trustworthy PDF solutions. Since 2013, we've serviced more than a billion people in 24 languages and in every country on Earth!
Online PDF editor, Smallpdf free download provides a small but usable set of editing and conversion capabilities for free. If you want to quickly make changes to documents, this is a good alternative to using a commercial PDF editor.
Why Download SmallPDF?
Smallpdf excels in converting PDFs to and from other formats. Word, Excel, and PowerPoint files can be converted to PDFs, and the reverse is true. The converter supports PNG, BMP, TIFF, and GIF image formats. Best of all, you may upload and convert numerous documents simultaneously.
Also, you can edit existing PDF files with Smallpdf free download. You can combine numerous PDFs into a single document or remove pages from a single PDF and save each as a separate PDF. Page numbers can be added, removed, or rotated, and these options are available. Because of its small size, Smallpdf is ideal for compressing large PDF files that are too large to fit in an email.
Dealing with private information? Smallpdf allows you to encrypt and password-protect PDFs and unlock protected files you receive. Create your signature, sign PDFs, and ask for others to sign them.
Even while Smallpdf has many useful features, editing PDF files with it is much less straightforward. It's with five options: Add text, images, shapes, highlight, and draw. Even yet, the scope of the assignments is somewhat limited. For example, you can only adjust the font size, color, and shape. Sticky notes and comments aren't supported at all in this application.
You can get started with Smallpdf's web interface in seconds. The home page, tools menu, saved documents, and a search tool is all accessible via a simple toolbar at the top of the screen. Every task may be begun by simply dragging a PDF file into the browser window, and each tool is clearly labeled. Tabbed workspaces along the bottom of the home page display documents you've recently worked on, documents that are awaiting your signature, and documents you still have to sign.
Pricing and Plans of SmallPDF Premium Download
On the whole, Smallpdf Premium is a useful tool to download for making quick edits to PDF files. But you can only process two files simultaneously with this program installed. You must pay $9 a month or $108 a year for unlimited daily use. It offers unrestricted access with a 7-day free trial. Other more expensive PDF editors listed in our buying guide offer more robust functionality for those who work with PDFs frequently.
Overall, Smallpdf Premium with a free trial is a good tool to download and purchase for making simple modifications to PDF documents while on the go. But you can only process two files simultaneously with this program installed. Paying $9 per month or $108 annually gets you unlimited daily use. Smallpdf Pro download, on the other hand, offers more robust feature sets for more frequent PDF users and may be worth considering if you're ready to spend the extra money to get a good one.
Android 4.0+ and above users can download Smallpdf: PDF Scanner and Editor v1.40.1 APK
An alternative to SmallPDF, WPS PDF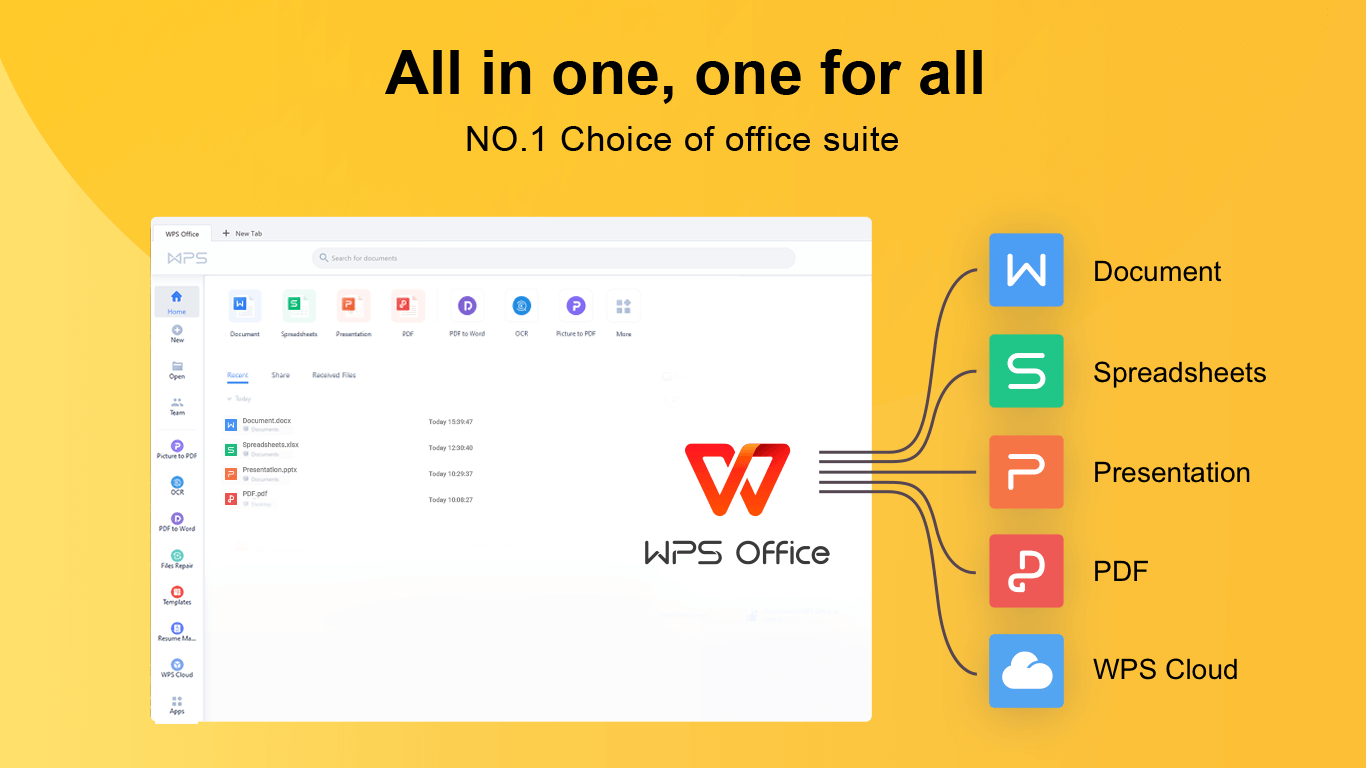 WPS Office can combine and divide PDF files, change their content, and generate new PDF files.
You can execute all the essential and difficult PDF functionalities using WPS Office alone. Download and install WPS on your PC or mobile phone to get started. Microsoft Office and Google Docs can be used with WPS without any issues. Get a free 30-day free trial of the WPS Premium edition when you download this for the first time.
Written by:
Gayathri Rasangika
It's no secret that Gayathri has been writing for a wide range of audiences, from computer novices and novices to advanced users and commercial clients. Since then, she has contributed to many websites and magazines. The information on this page should answer any queries concerning SmallPDF download.