The Best Software to Convert PDF To JPG On Windows
As a result of its smaller file size and greater compactness, PDF has become a popular file format for documents. Finding the best PDF to JPG converter might be time-consuming if you don't know exactly what capabilities the program offers. Many free programs to convert PDF to JPG are listed in this post, making it easy for you to narrow down your options. These online and offline PDF to JPG converters for Windows are reviewed below.
Convert PDF To JPG with WPS Office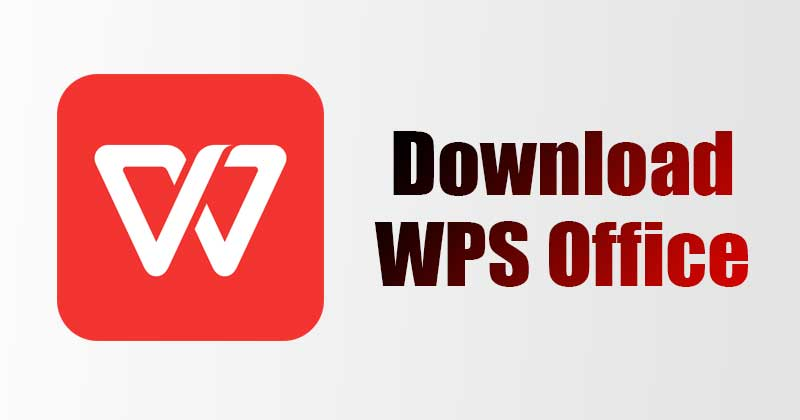 The WPS Office suite includes four strong modules: WPS Writer, Spreadsheet, Presentation and PDF. Over 100 million people worldwide use WPS Office as the greatest alternative to Microsoft's office suite because of its robust features, clear user interface, and simple navigation. WPS is devoted to providing the greatest integrated office experience for its customers. The majority of users were limited to exporting photos with the default watermark. Watermark removal and image quality enhancement are available for the WPS Premium subscription.
Convert PDF To JPG with Zamzar
Zamzar is one of the most dependable conversion optimization tools available online. It is the greatest PDF to JPG converter because of its simple and well-organized interface. Using Zamzar means you won't bother with any additional software or plugins since it does everything online. For one thing, it's a web-based application, which means you can use it from any computer or mobile device, no matter your location. Your PDF will be transformed into a high-quality JPG image in four simple steps. Drag & drop features are available, as well as URLs for cloud-based PDFs that can be added by browsing the local PC's file system or utilizing the URLs to access files on the cloud. All that's left is to select a destination format, enter an email address to receive the JPG image, and then start the PDF to JPG conversion process.
Convert PDF To JPG with PDF2JPG.NET
When converting PDF to JPEG, Pdf2Jpg is exactly what its name implies: To use it, you don't need to download any additional software. As a result, you'll be able to conserve space on your computer's hard drive and CPU usage. Your PDF to JPEG conversion can be completed in just a few easy-to-follow steps. Despite the lack of batch conversion capabilities, this tool is a free service and does not require a login. You must upload the PDF files, choose your output quality, and let the conversion begin. If you don't want to wait for the result, you can provide your email address and be notified as soon as the conversion is complete. It's even better, as there are no watermarks and no limit on the number of PDF pages you can create.
Convert PDF To JPG with PDFMate
PDFMate will convert your PDF files to the desired JPG format in just a few simple steps. You can use the batch conversion feature if you need to work on several PDF files simultaneously. An easy layout with extensive menus and icons ensures even first-time users do not experience any difficulty. Compared to similar software, PDFMate does not add any watermarks to the photos it creates. If you're using a web-based product and don't have access to the internet, this is the program for you. In contrast, you can batch convert with this software at your fingertips.
Convert PDF To JPG with Go2Convert Image
Trying to find an online PDF to JPG converter with a wide range of useful options? There is no better solution than Go2Convert, one of the finest PDF to JPG converters for Windows and any other platform. Over 200 input and 150 image output types are supported, so there is something for everyone. Large files of up to 50MB can be uploaded without signing up for an account. Using this service is as simple as uploading a PDF file, selecting the output format, and then downloading the converted JPG file. There are a variety of output options that you may choose from, such as the ability to resize photographs, as well as to set the quality and compression level for each image. In addition to convenient sharing options, you can download the JPG output file after converting it from PDF to JPG.
Written By:
Gayathri Rasangika
Gayathri has frequently written about games, phones, laptops, and other hardware for over 7 years; she is also interested in automobiles. This article will provide you with information regarding the top free tools to convert PDF to JPG.