Download Microsoft Office 2021 for Windows
Designed for both personal and professional use, the Microsoft Office 2021 suite includes a wide range of productivity applications to download for free. New features have been added to this year's release to make it even more helpful than the previous versions.
Is Microsoft up to something new to download? Even though Microsoft's new Office 2021 suite has only been available for a month, anticipation for its arrival continues to grow. The new suite exemplifies the company's reputation for workplace innovation. After reading this, you'll learn everything there is to know about Office 2021.
What is the Office 2021?
One of Microsoft's best-known productivity programs, Microsoft Office 2021, will be released in 2019. It includes the most recent versions of Microsoft Word, Excel, and PowerPoint and a slew of other productivity-enhancing applications to download free!
You can use the suite for anything you want. It's all at your fingertips, from making presentations and spreadsheets to managing databases and tracking transactions! There are numerous changes over previous editions, making your job more efficient than before.
A month of use showed us that Microsoft Office 2021 was designed to make your life easier. Getting work done just became a lot easier, thanks to the improved functionality, redesigned user interface, and other improvements.
How Much Does Office 2021 Cost?
It costs $439.99 for Office 2021, but students pay $149.99. It's clear from the name that this is a perpetual license, which means you can use it indefinitely if you choose.
If you want to pay monthly or annually for Office, Microsoft also offers a Premium subscription service called Microsoft 365 (previously Office 365) to download with a free trial. No new features are added to the software when you acquire a perpetual license; instead, you receive security updates every few months. OneDrive's extensive online storage and other perks are also missing.
What's new in Microsoft Office 2021 download?
Please see this list of new features for upgrading from 2019 to 2020. If you're upgrading from a previous perpetual-license version, these features won't be new to you. Over the past two years, Microsoft 365 members have gradually seen the addition of these services.
Instant formulae, functions to assign names to the results of calculations so you can use them in a formula, a function that provides the relative location of an item within an array of cells, and custom views for particular sheets are just some of the features of Excel.
Replaying animations in which you apply freehand drawing to a presentation is now possible in PowerPoint, thanks to the addition of a feature that enables you to share the URL to a specific slide and allow the recipient to change it.
Outlook's new features include faster searches, freehand inking, and more. Microsoft Teams, the company's answer to Slack, is now included in Office for the first time to download free.
How to Invest in Microsoft Office 2021 Download?
With the release of Office 2021, Microsoft clearly states that they prefer subscriptions to perpetual licenses when you purchase the software. Go to the Microsoft 365 page and pick "Personal and Family" or "Business," depending on the version you want, to download the opportunity to acquire a Premium subscription with a free trial.
Personal and Family comparisons can be found by scrolling down until you see a large table. Office Home and Student 2021 for PC and Mac may be purchased for $149.99 at the top right of the page. Outlook is not included in this version.
Products can be compared." When you select the Business option, you are taken to a page that offers a $249.99 perpetual license. Microsoft Office APK is also available to download on your mobile.
Microsoft released Windows 11 the same day that Office 2021 was made available to the public; however, Office 2021 does not require Windows 11. Microsoft Office Premium 2021 includes both a 32-bit version and an installation tool that will automatically download and install it on a system running Windows 64-bit if you're one of the relatively few customers who must use 32-bit Windows to use certain applications that won't work on 64-bit Windows. Microsoft will support the 32-bit version of Windows 10 until 2025 if you're using a 64-bit version of Windows 11.
Download WPS Office: an alternative to Microsoft Office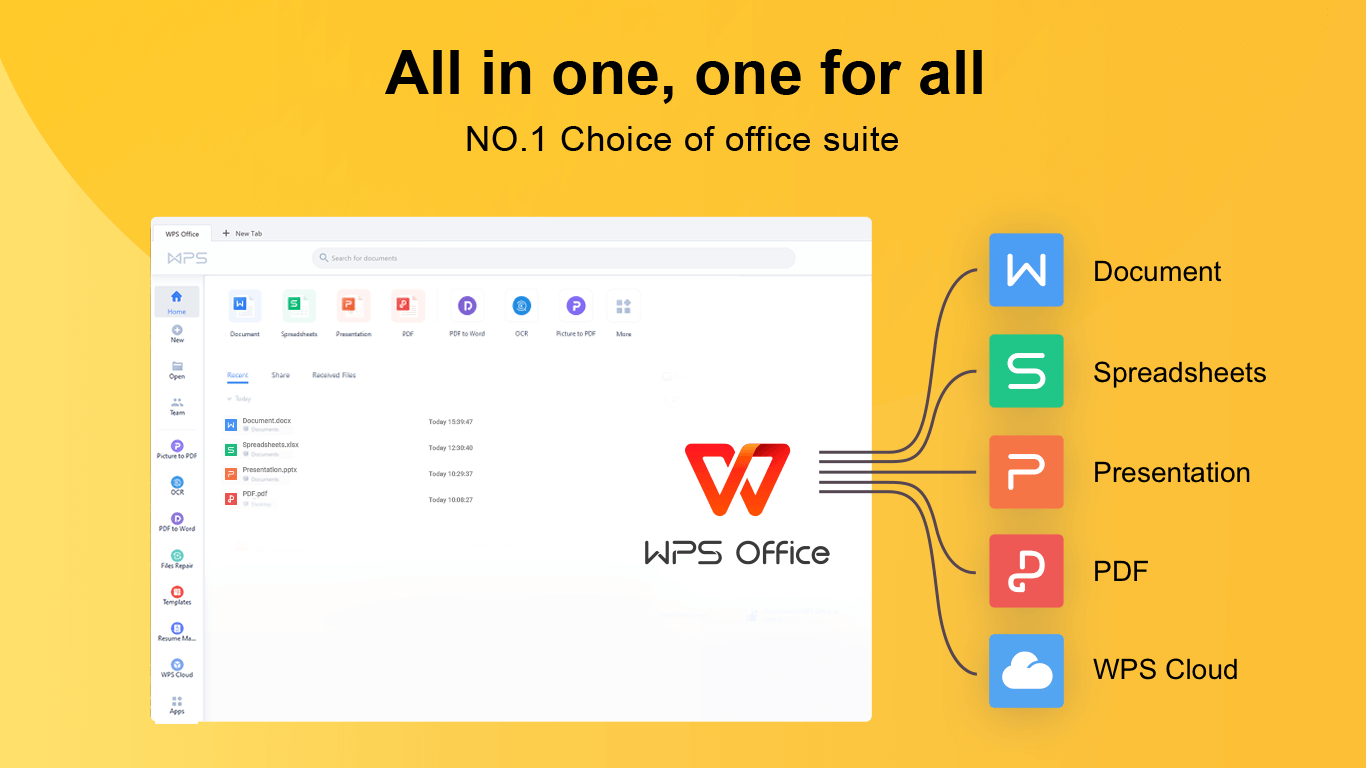 With these modules, you may easily work with word, excel, ppt, and pdf files. With the WPS PDF tools included in WPS Office, the user may do various operations on PDF files, such as reading and modifying the document and even signing it, among others.
Written by:
Gayathri Rasangika
Whether it's Windows, Android, iOS, or macOS, Gayathri knows how to do it all. Security and confidentiality are her primary concerns, however. All questions about Microsoft Office download 2021 should be answered here.