How to Compress Word to PDF Quickly
Do you have a Word or any document you want to convert and then compress with the same quality to pdf? People first need to convert from one file to another and compress the resulted file. But it is important to compress Word to PDF easily and need to maintain similar quality as it was before. In this article, we are going to discuss the conversion and compressing process with some latest operating systems for windows, Mac, Linux, and android.
First, we will look at how to compress Word to PDF and installed it with a minimum file size with high quality.
Objectives of compressing Word to PDF files
The main reasons for compressing a file are to reduce the size and send it easily by mail or other online channels. Large files are difficult to open and send with limited space on the disk. One thing that is required when we compress or convert any file is to make sure that no embedded file is restored.
Utilize WPS Office to compress word to pdf
WPS Office file compressor is used when the file size is large and unable to send. In this article, you will learn some simple steps we follow with WPS Office to compress Word to PDF.
Steps:
Open the WPS Office Word file and press the Word to PDF.
Open the PDF file where you need to compress in WPS Office
Go to the top of the bars in the tools section and select the compress button.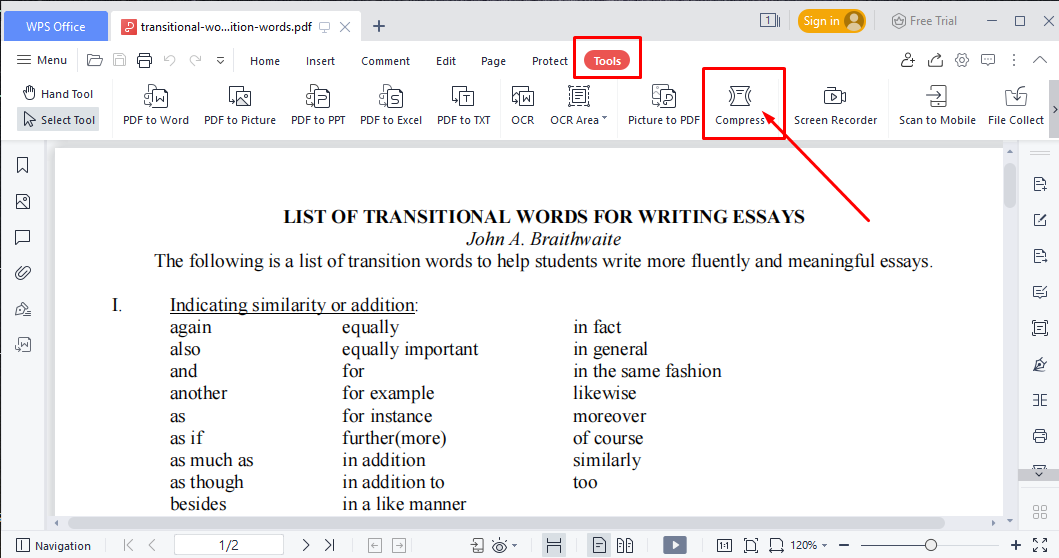 Set the location for compressing file at save to directory. You also choose HD, Normal, or Low file size.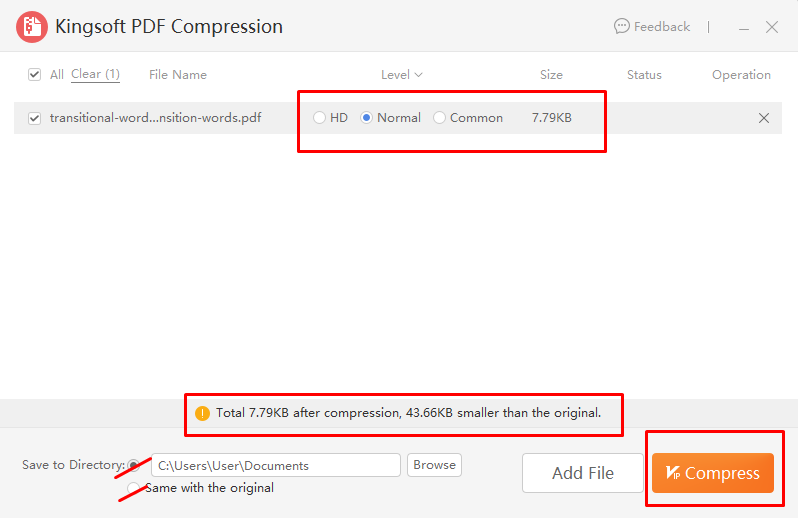 Press the Compress button and get your small file size easily.
Use Microsoft Word to Compress Word to PDF
Steps:
Go to the word file with Microsoft Word and press file at the right of the top
Click save as and select PDF file.
Select minimum file size and iso 19005 to compress it for the PDF file.
Finally, save it. Looks so easy and convenient!
Use Adobe Acrobat Online Word to PDF Compressor Tool
We have the adobe acrobat tool online and first, we need to choose our word file
Select the edit PDF option to compress Word to PDF
Press the compress option and select what type of file you want to get out
You can choose any file size from Low Range to High range. And select compress file.
Finally, your compressed PDF is ready!
Discussion
In this article, we try to show you some best office tools to compress word to pdf files. Hope users can learn steps from this article.WPS Office is one of the world's most popular PDF tools, cross-platform, high-performing, all-in-one, yet considerably more affordable file converting solutions. It merges all office processor functions such as Word, PDF, Presentation, and Spreadsheet, in one application, and is fully compatible and comparable to Microsoft Word, PowerPoint, Excel, Google Doc, and Adobe PDF format. WPS Office is dedicated to one of the best smallest-size and all-in-one complete free office suites out there. It's available for free download from the website and use for free on Windows PC, MAC OS, Linux, Android, and iOS.
Want to find more information about how to convert word to pdf in both online and offline ways? Check here: Easy Steps for How to Convert Word to PDF Free Online and Offline