Enable More Access to PDF - Free Download WPS for Windows
The four main features in downloading the WPS for windows office suite are the Writer, Spreadsheet, Presentation, and pdf. Easily compatible with 47 file kinds, including text formats like doc, xls, and ppt, WPS has become the biggest competitor of Microsoft.
Additionally, if you download WPS for windows, it is fully compatible with Android, iOS, Windows, and Mac. Well-known templates in this application can assist you in handling difficulties and distinguishing yourself from competitors in professional, academic, and domestic settings.
How To Download WPS For Windows
First, go to the official WPS website of the WPS office and create an account. Then follow the steps below.
Log in with your WPS account to purchase this Office package.
Choose Services and subscriptions from the menu at the top of the page, then locate and click Install for the Office product you want to use.
Choose the link. Other possibilities are to install Office in a different language or 64-bit format. Select Install after deciding on the language and bit version you want.
You can now begin installing Office. Select the tab under for the version you're trying to install.
Install WPS Office for pc
Remember that an Office edition purchased once can only be installed once.
Choose Run (in Edge or Internet Explorer), Setup (in Chrome), or Save File (in Firefox), depending on your browser.
A pop-up dialogue box will come up on your screen asking whether you allow this installation in the User Account Control. Choose Yes.
Installing starts
When you see the words, "Your setup is complete," or "You're prepared! Office subscription has been installed, " an animation will pop up instructing where to locate the Office programs on your computer. Choose Close
To locate your Office apps, follow the window's instructions. For instance, click Start and then scroll depending on the version of Windows you're using.
Depending on your Windows version, you might choose Start, scroll to find the app you want to launch, like Excel or Word, or just put its name into the search bar. The Office has just been set up. Choose Close.
Issues with installation or sign-in?
For extra assistance, read Troubleshoot Office if you're having trouble installing Office. A wizard will open scanning your pc for errors or possible issues that will stop the program from installing successfully.
Downloading WPS For Windows - Pricing, Links, And Discounts
WPS also has a No cost Download for seven days; Writer, Spreadsheet, Presentation, and pdf Editor are all included. Forty-seven standard document formats are supported and are compatible with Windows, macOS, Linux, Android, and iOS.13 PC languages and 46 mobile languages are supported.
Premium WPS: more value-added services for people and teams
Six months premium plan - $18.99 with a 7-day free trial
One-year premium plan – $29.99 with a 7-day free trial
Automatic Renewal and any-time cancellation are possible when downloading the WPS for windows.
If you download WPS for windows Premium, it offers additional advantages above WPS Standard features, including editing pdf. Format conversion of files Up to nine devices can be utilized concurrently with one WPS Premium account (3 PCs and 6 mobiles)
Related: WPS Office Premium Free Trial 2022
Why Should You Download WPS For Windows?
First of all, downloading WPS for pc is the next best alternative for Microsoft office. Not only is it the cheaper version of Microsoft, but it is also the biggest competitor of Microsoft.
If you could do some text editing by downloading Microsoft, WPS for pc and WPS for free – the free trial version – can accomplish it, too. But what's best with downloading WPS for pc is that whatever you do and whatever subscription plan you buy will always be cost-effective compared to Microsoft.
WPS, for free, offers unique themes produced by qualified graphic designers for download to satisfy various aesthetic needs. So It is better to use WPS Office for everyone because the graphical presentation is much more satisfying. Therefore, downloading WPS for free will be your #1.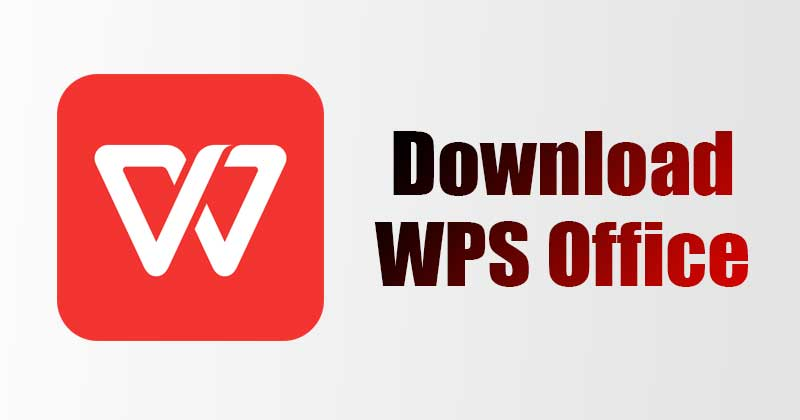 Written by:
Chanuka Geekiyanage
Chanuka Geekiyanage is a tech nerd, in simple terms. He loves exploring innovative technologies, including products like WPS for windows. This is his review of downloading the WPS office tool, which caught the world in a whirlwind.