Free Download iLovePDF: Making Your PDF More Accessible
The goal of the team behind iLovePdf, a group of skilled IT professionals, is to provide download options and features that make it easier for users to convert and manage pdf files. Five million people, including businesses, attorneys, professors, students, and government workers, download iLovePdf every day to make document editing jobs easier.
Downloading the iLovePdf free version will give you access to one of the top-tier applications used by the world people to complete their daily work in pdf documents.
Since 2010, the team behind iLovePdf have taken pride in providing an accessible, top-quality service you can trustfully download. When utilizing their service, they fully guarantee the confidentiality and privacy of your files. What is the process? Find out by reading on!
Who Has Access To My Files?
Nobody! Even the iLovePdf team cannot access your files on their servers due to stringent security measures. Many businesses get data through processing files on their website. Any content you process downloading these tools is not accessed by the iLovePdf pro team and will never be. Once the altered files have been processed using iLovePdf, only you will have access to them.
The iLovepdf provides several services that can benefit you in several ways, like;
combine many pdf files
Divide or separate pdf files
alter pdf
Delete or add a page
Resize and cut photos
converts PDF files into other formats
secures and unlocks pdf documents
Fixing pdf
Convert documents
convert from pdf to jpg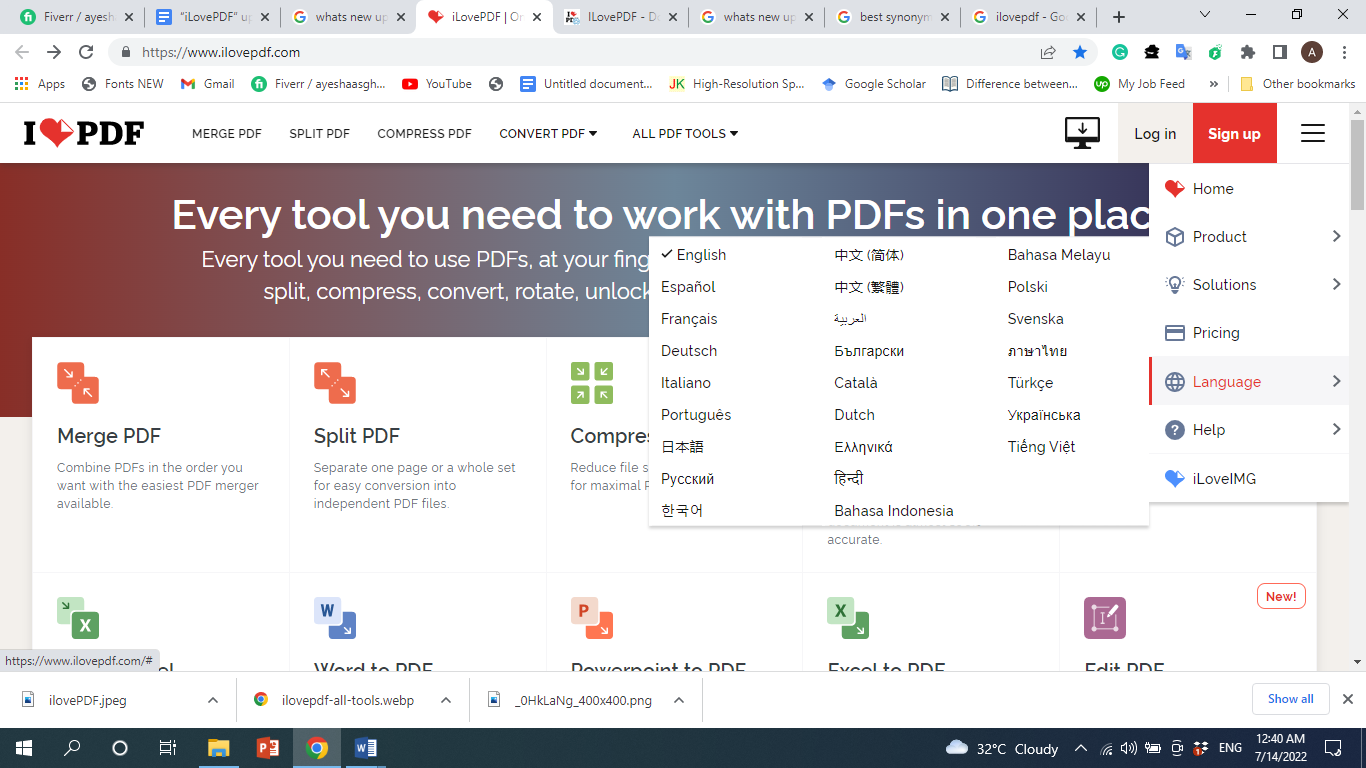 Download The Ilovepdf Apk
to download the iLovePdf apk with a free trial, click here. It is entirely free.
The everyone-rated iLovePdf apk, which will act as the editor & scanner app, may be downloaded and installed on android devices running 21 API and above.
By downloading the iLovePdf apk, document management may be done from your Android smartphone or tablet fully paperlessly.
PDF files may be quickly read, converted, annotated, and signed using this practical document scanner and editor. You may utilize all the tools you need for mobile to increase your output.
Download iLovePdf Premium
you can access the premium features of the iLovePdf by downloading it at a monthly charge of $4. If you opt for the 12-months subscription, you will be billed with a single $48 payment.
Download Ilovepdf Premium With These Features
access to all iLovePdf resources
processing documents indefinitely
Work on desktop, mobile, and web
OCR-convert scanned pdf files to Word, add digital signatures, and convert to pdf/A
No Ads
Quick customer service
Download Ilovepdf Pro WITH FOLLOWING Features
You can archive your file for longer lengths using the pdf to pdf/A function. Pdf forms can also be annotated. You may immediately add text, shapes, photos, and annotations to the pdf. The user interface's fonts, colors, and sizes are all customizable.
The placements and designs of the page numbers can be added to the pdf. There is also a watermark option that you can use to stamp your document. The stamp's transparency can be changed. You can rotate one or more pdf files simultaneously using the Rotate pdf setting.
Download the iLovePdf pro form here without any hidden cost with a free trial, while you can also get an iLovePdf free version from here. You can free download iLovePdf by filling the details in the link
Related: iLovePDF Download - A Comprehensive PDF Reader
iLovePdf Free Trial Vs WPS office - Which Will You Choose?
You are not limited to using only iLovePdf apps; you can also download other free pdf apps, such as the biggest competitor of the Microsoft package, the WPS office.
Similarly, WPS Office is also one of the best options because it has a variety of functions and is a hassle-free pdf program. You must download WPS Office if you want to edit, convert, compress, watermark, merge, and split your academic and professional documents without sacrificing their quality.
But remember to consider whether it completes all your pdf-ing requirements without complex processes.
Written by:
Chanuka Geekiyanage
Chanuka was best in the electrical engineering side before he started writing. But once he entered this, he became the best in reviewing downloading WPS and iLovePdf. He now reviews such applications for his readers.