Download Nitro Pro- the Productivity Booster
When compared to its premium download Nitro Pro, Nitro PDF Reader is a more stripped-down but no less useful version to download. It lacks some of the more advanced features found in Nitro Pro with a free trial.
In contrast to Microsoft's basic Reader software, Nitro PDF Reader allows you to add comments to documents before sharing them with others — a useful feature for collaborative projects or suggesting revisions. Aside from being able to highlight, underline and strike through the document's content, free software does not allow you to alter the document itself.
About Nitro PDF Pro Download
There is no doubt that Nitro PDF Pro is a well-known name in the PDF editor market, and the application has been in use for many years. All of its capabilities are neatly tucked away in a simple-to-use user interface. The application can be used for simple modifications and more complex actions requiring more specialized skills. Because it's been created from the ground up for beginners with no prior experience in the industry, this software is ideal for those who are just getting started. In addition, it may run on slower machines than some of its competitors, unlike some of its rivals
When it comes to offering the best of both worlds, Nitro PDF Pro Premium download is doing its best to strike a reasonable balance and is free to download. The program has a wide range of options for customizing your PDF files and is easy to use. At the same time, it's one of the simplest PDF editors to learn how to use, and it's user-friendly for both novices and experts. Nitro PDF Pro isn't any less strong because of this; on the contrary, it's one of the most advanced editors on the market right now.
Pricing and Plans of Nitro PDF Pro Download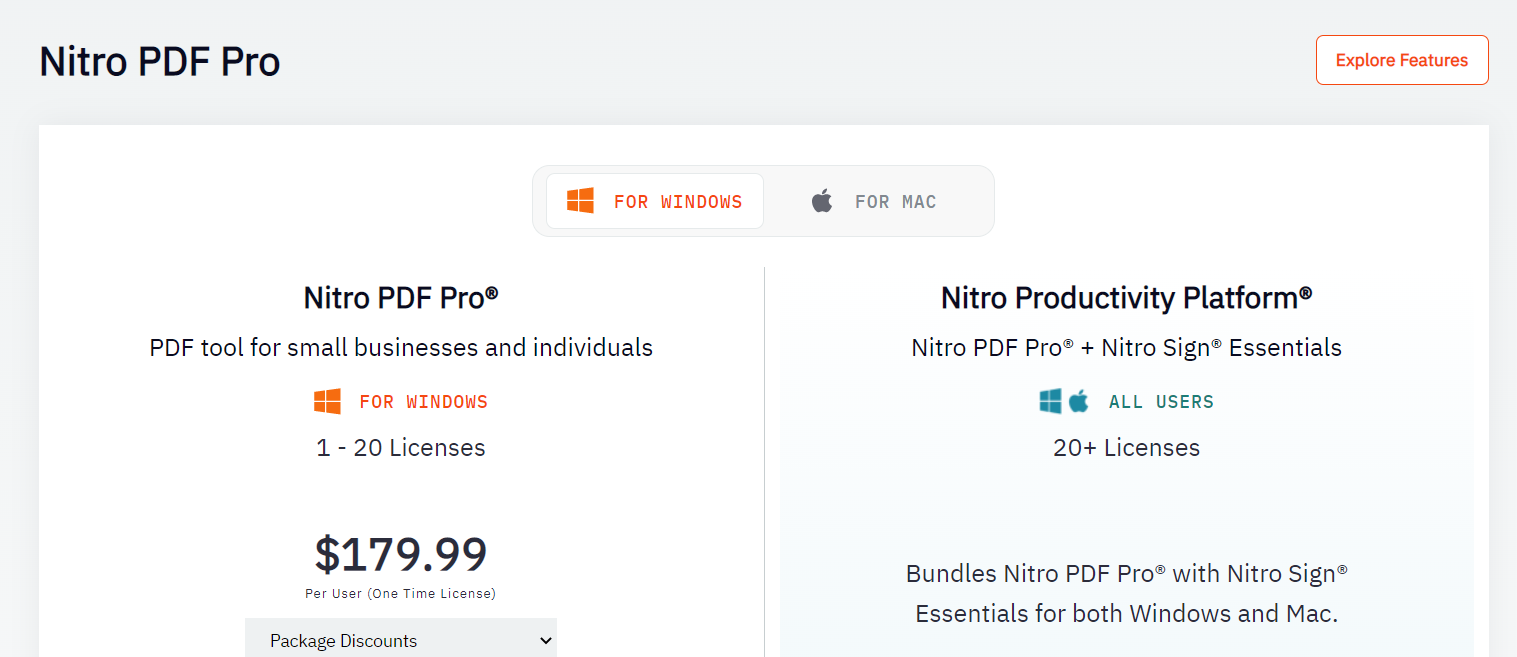 Despite the free trial, Nitro PDF Pro premium download offers enough functions to give you a good idea of what you can expect from the app download as a whole, although it is a paid product. Microsoft's standard Windows version costs $179.99 a year per user, with no option to pay monthly. Business users that require numerous seats will benefit from the reductions available when purchasing more than one license at once.
Mac users can get the software at a lesser cost - normally $50 less, though this price can fluctuate over the year. Nitro PDF Pro is marketed as PDFPen, but the functions are the same. There are several discount levels for the Mac version that require more subscriptions before a discount is activated. For the duration of your free trial, you'll be able to use Nitro PDF Pro to its full extent.
What are the Features of Nitro PDF Pro Download?
The majority of Nitro PDF Pro's capabilities are quite ordinary. Regular modifications include inserting, editing, and deleting text and objects from pages; chopping off entire pages; changing the layout of a specific page; converting between multiple formats; and filling out forms. There are additional secure solutions, such as the ability to sign a document digitally.
There are numerous predefined modifications and the option to write and save custom commands in Nitro PDF Pro free download, which makes it a great tool for modifying documents. The application is ideal for frequent use when users must repeatedly conduct a certain set of adjustments that don't change much from one iteration to the next.
The Nitro PDF Apk Mod Premium download allows you to edit photos, examine pages, produce grayscale PDFs, and more on your mobile.
How friendly is it to users?
Thanks to its easy-to-navigate interface, anyone coming from Microsoft Office will be at home with Nitro PDF Pro free download. It's easy to navigate because of the ribbon-style UI, which puts all of the most used elements in one convenient location. The editor's feature set may be a pleasant surprise to those who expect it to be a basic editor with only the most basic tools. This is a testament to the app's excellent user interface design.
WPS PDF: An alternative to Nitro PDF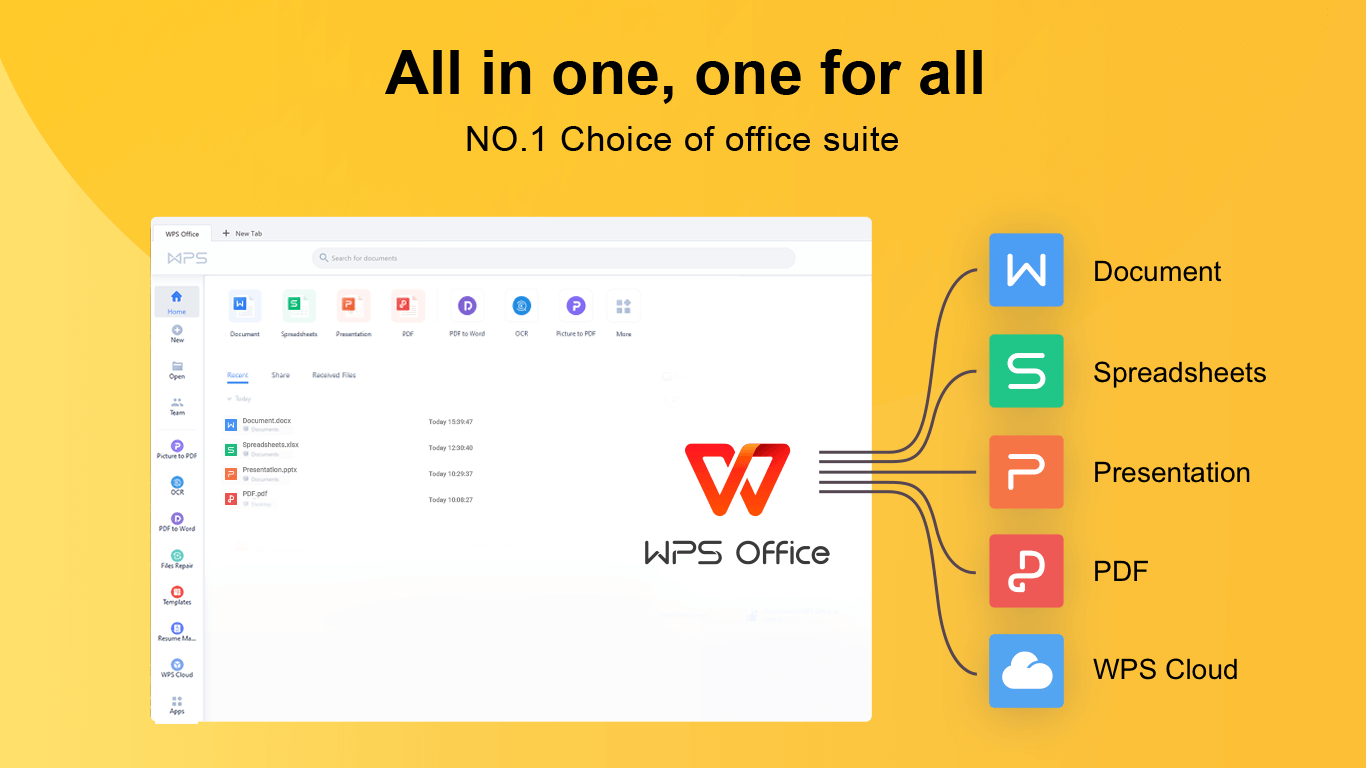 WPS Office can also combine and divide PDF files, edit their content, and create new PDF files.
All the fundamental and complex PDF functions can be performed using only WPS Office. Download and install WPS on your computer or mobile device to get started. WPS offers full compatibility for both Microsoft Office and Google Docs. Download to get a free trial of the WPS Premium edition as well.
Written By:
Gayathri Rasangika
Gayathri continues to write for various audiences, from computer novices to skilled users and business clients, generating reviews, guides, tutorials, brochures, and newsletters. Gayathri has written for a variety of websites and periodicals. You can get solutions to your questions about Nitro PDF Download on this page.